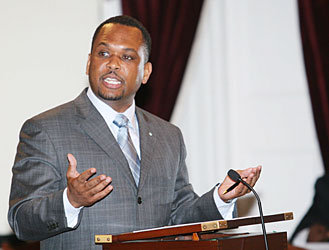 <<< Sen. Hon. Anthony Musgrove the next Chairman of the FNM. BP will announce this week who we will endorse!
Nassau Bahamas — Bahamas Press will now begin to move our eyes and ears into the machinery of the FNM! And like the PLP all is not well.
Reports now coming into BP confirm that Anthony Musgrove will become the next Chairman of the Free National Movement, ousting Johnlee Ferguson. What is wrong with these crooked head Chairpersons? WHY ARE THEY SOOOOOOO 'VICKED'?
Later this week BP will make our endorsement of this upcoming race inside the FNM and will begin to give a BLOW BY BLOW account of the internal machinery of the Party. Stay Tuned!