MP loses it in Parliament on Bahamas Press! Metal Health is a serious sickness!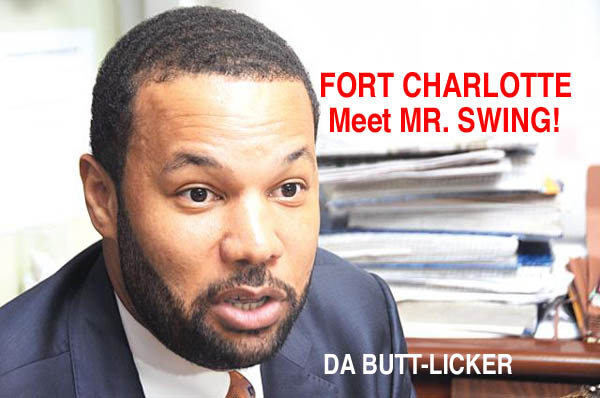 Nassau, Bahamas — Prometheus says "Whom the gods would destroy, they first make mad" in Henry Wadsworth Longfellow's poem "The Masque of Pandora" (1875). Those words are appropriate for Andre Rollins who today decided to stand on his feet and accuse BP of being a mouthpiece for the Government.
We have never hidden our support for the PLP at the 2012 General Elections. That was no secret. We coined the phrase "Gold Rush" [EVEN THOSE IN THE PLP FORGOT THAT] and were an active endorser for the new generation of leaders presented in the last list of candidates of the PLP!
For the sake of Andre, we are objective! We stand on the side of the People. We stand with Citizens! And if you don't believe that is the case ask those in the PLP if BP is in support of the organization today!
Sadly though, we never bought into Andre Rollins bullshit as he came through the "backdoor" of the oldest political party in the last election.
We have some questions for the Paradoxical MP who abandoned the people of Fort Charlotte on day one!
1) Why is there no office for Fort Charlotte opened by the MP even though he collects tax dollars for the constituency office?
2) Where were the back to school events for those in Fort Charlotte seeking an education in the country?
3) And why yinner think Andre got so hot with Bahamas Press in the Parliament, but said not one word against the Punch when it wrote how a mother complained to police about how her son was being buggered by an aspiring politician?
We sat in awe to see how Andre has lost his good judgment and has been robbed of his common sense!
But ya know he is a politician that has burned every bridge he crossed and that is real insanity.
"Whom the gods would destroy, they first make mad!"
We report yinner decide!