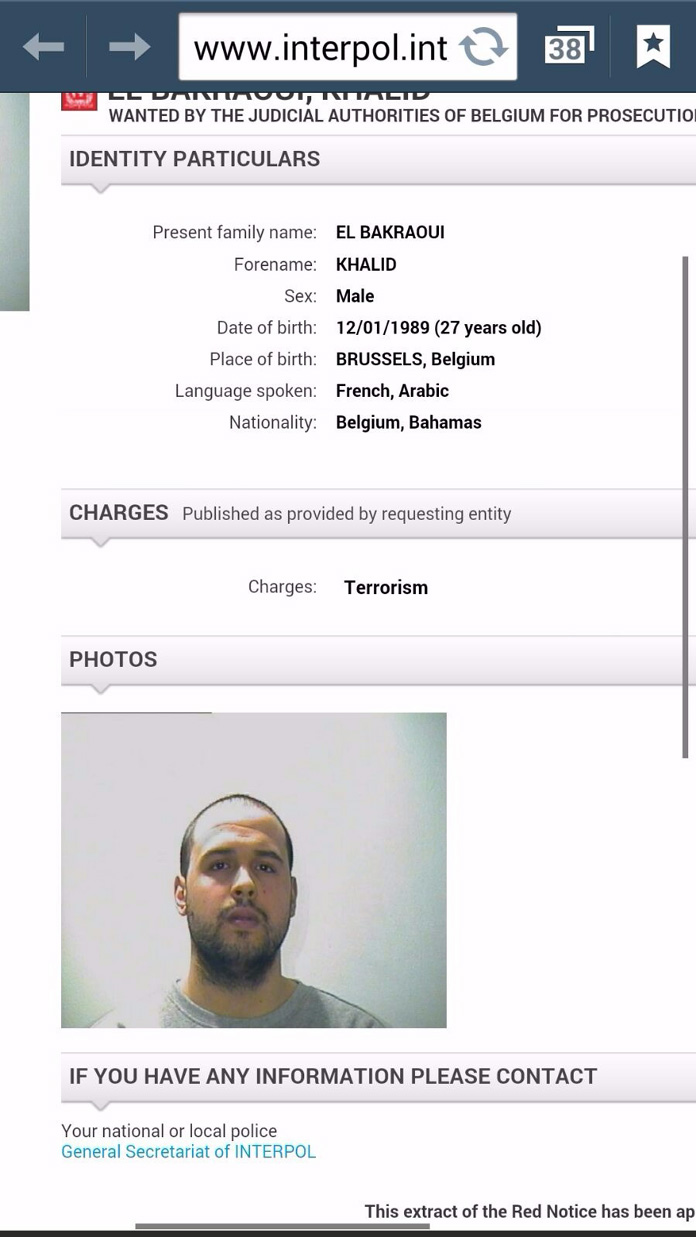 NASSAU, Bahamas, 24 March, 2016 — The Government of the Commonwealth of The Bahamas expresses its prayers and sympathy to the Government and people of the Kingdom of Belgium over the tragic loss of life, injury and destruction during the recent terrorist attacks. The Government reaffirms its commitment to the fight against terrorism in all of its manifestations.
In the wake of the devastation of the attacks in Brussels and in response to reports from international media sources that one of the suspects, Khalid el-Bakraoui (deceased) involved was a Bahamian national, the Ministry of National Security and the Ministry of Foreign Affairs and Immigration undertook the necessary due diligence to determine the accuracy of the claim.
Accordingly, in close cooperation with the Belgian Authorities, including the Criminal Bureau of Belgium, The Bahamas Government was able to confirm that the suspect in question was NOT a Bahamian national. Belgian authorities have advised that the suspect was a Moroccan citizen at birth, who later assumed Belgian nationality. According to the Belgian authorities, the listing of the suspect as a Bahamian national was a clerical error, made by the country that entered the information into the Red Notice for the INTERPOL database. The fact stands that it was NOT The Bahamas that made this entry.
The Government of The Bahamas strongly defends the rule of law, peace and democracy and will cooperate to the extent possible to ensure that these principles are firmly upheld at all times, especially by citizens of The Bahamas.
The Ministry of Foreign Affairs and Immigration requests that the relevant news agencies take the appropriate steps to retract the articles and news reports which alleged that the suspect was a Bahamian national.
The Bahamas reaffirms its stance to uphold its international obligations to maintain global peace and security.