Wrong Decision by Minnis Government cost taxpayers more than $2.6 million! Bahamas Robbed while newspapers play dead!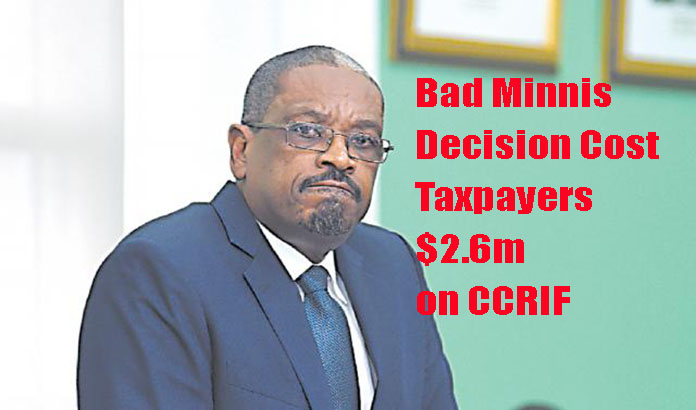 Nassau, Bahamas – The Minnis Government has been shafted once again, this time by the former Caribbean Catastrophe Risk Insurance Facility [CCRIF], which announced that the Bahamas government would be paid a $234k payout for Hurricane Irma. What a Scam!
Bahamas' technical officials warned the Cabinet that the Risk Facility was not a healthy decision for the country! In fact, the former administration cancelled the facility, taking note of the fact that following Joaquin and Ike no payment for those disasters had been paid.
We understand the Bahamas Government paid more than $2.6m to reinstate the Insurance and was coached at the highest levels of CARICOM to do it against the advice of professional Bahamians in the public service.
An initial payment of some $900k was paid, but the government was later informed that the premium had increased! Now look what has happen? We have catastrophic damage on islands in the Southeast, Bimini and Grand Bahama following Hurricane Irma and the CCRIF tell us we will get only two hundred and thirty-four thousand [$234k] back. WHAT A SHAM!
What also appeared to be deliberate by the wutless media today was the fact that in the article of the payout to the Bahamas by CCRIF none of the dailies mentioned how much we the taxpayers paid to get cheat in the end! Not one word about the bad Cabinet decision!
We in the Bahamas have been SHAFTED – BIGTIME!!!
We report yinner decide!