Great Cat Islander rose through the ranks to COP dies at 67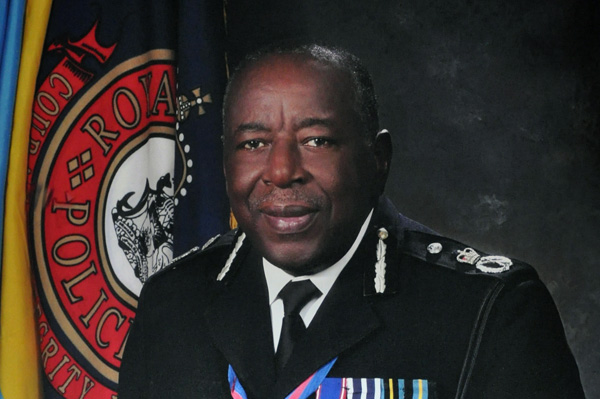 Nassau, Bahamas — A good friend to the community and an enemy of law breakers, today shortly before 2pm this afternoon, the Bahamas had lost one of its finest men: Bernard Kenneth Bonamy, CMG, LVO, QPM, LL.B, CLE.
He was 67 years-old.
Reports confirm the former COP suffered an acute illness this morning and was transported to the Princess Margaret Hospital where he passed suddenly.
The celebrated and decorated lawman hailed from Cat Island, Arthur's Town to be exact, and rose through the ranks of the force, making a wave of changes to the administration and combating of crime during those years.
He was one of the longest serving Commissioners of Police who served under the Pindling Government, and was responsible for the transformation of the organization into modern policing.
Bonamy first sought employment with the Telecommunications Bernard Kenneth Bonamy Department as a clerk. He remained there for one year until he enlisted into the Police Force on June 17, 1963. He was an ambitious and hard working recruit who was always considered a top performer.
His great ambition and devotion to duty earned him the coveted Baton of Honor for the best overall recruit at the end of his initial training.
After graduating from the Police College, he was assigned to the Southern Division where he worked under the direct supervision of Mr. Salathiel Thompson and Mr. Edney Johnson.
Bonamy's special duties included working towards the eradication of the illegal numbers rackets and prosecuting those in violation of licensing laws. Because of his success in those areas, Bonamy was recommended for promotion, and on August 1, 1965 he was elevated to Lance Corporal. During this time, his studies continued and he was successful in obtaining various GCEs, 0 and A Level passes and was promoted to Inspector on June I, 1971. In 1972, Mr. Bonamy was sent to the Abaco District to deal with a number of pre-independence challenges that had developed in that community.  He remained there until 1973.
Mr. Bonamy had a profound thirst for knowledge and pursued his goals tenaciously. In 1978, he graduated from the University of the West lndies with a Bachelor of Laws (LL-B) degree. In addition to his many academic achievements, Mr. Bonamy received professional training at various international institutions. In 1970, as a Police Sergeant, he attended a three-month Junior Command Course in Cheshire, England, where he graduated number one in his class.  He attended several other training courses, including seminars with the Drug Enforcement Administration in Miami, Florida; the Overseas Command Course in Bramshill, England; and security courses in London, England and at the Federal Bureau of Investigation (FBI) Training Academy in Washington.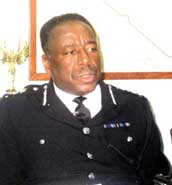 Mr. Bonamy rapidly excelled in his chosen career and by 1979 he had entered the Gazetted ranks. In December 1985, he entered the executive level when he was promoted to the rank of Assistant Commissioner. His career peaked on November 21, 1987 when, after 24 years of service, he was appointed Commissioner at the relatively young age of 42. His managerial skills, coupled with a dedicated sense of professionalism, helped him to propel the Force to new heights.
He was known to be the Commissioner who encouraged educational excellence, as scores of police officers received academic qualifications from various institutions during his tenure. He has received worldwide exposure because of his service in international police organizations, such as the Executive Committee of ICPO Interpol; the Association of Caribbean Commissioners of Police (ACCP), where he was elected to serve as President for a term; the International Association of Chiefs of Police (IACP); and the International Drug Law Enforcement Association (IDEC), where he was elected President in 1996.
One of Mr. Bonamy's greatest achievements occurred while he was a Superintendent charged with the responsibility of organizing the Commonwealth Heads of Government Meeting (CHOGM) in 1985, during Her Majesty Queen Elizabeth's visit. As a consequence, he was granted the Lieutenant of the Victorian Order (LVO), which was personally awarded by Her Majesty on board the Britannia.
In 1999, Mr. Bonamy sought sabbatical leave from the Royal Bahamas Police Force to enter the Eugene Dupuch Law School in New Providence, where he graduated in October 2001 with a Certificate in Legal Education. Mr. Bonamy was subsequently called to The Bahamas Bar. He was the first Commissioner of Police in the Caribbean Region to accomplish this.
Mr. Bonamy retired from the Force on November 21, 2001, having completed 39 years of public service, 14 of which were spent as Commissioner of Police. In recognition of his duties as COR he received the award of Companion of the Order of Saint Michael and Saint George (CMG) from Prince Charles at Buckingham Palace in July 2002.
Among his numerous contributions during his tenure as Commissioner was the introduction of COMPSTAT (computer statistics). COMPSTAT involves weekly crime management meetings with the assistance of computer analysis and technology. This technology included the development and adoption of the AS400 Computer System, acquired to properly manage the volumes of data that the Force utilized to generate statistics.
Mr. Bonamy also spearheaded the upgrades to the communications system, police patrol cars and the Police Control Room to meet world-class standards. During his tenure, the BPF was also civilianized. The Cadet Corps was expanded and fully developed during this period and several senior officers came out of the programme. Indeed, the first police attorney, Mr. Sean Smith, was a product of the Cadet Corps.
Mr. Bonamy felt that networking with police organizations overseas would yield positive results and so, under his leadership, two such exchanges took place between the police force locally and police departments in Sacramento, California (May 1999) and North Carolina. This initial venture opened the door to several similar assignments that have proved to be quite beneficial to the Force. Other accomplishments include the expansion of the Forensic Science Laboratory to include the forensic examination of firearms, the computerization of various police stations and the construction of a new police headquarters in Grand Bahama.
Mr. Bonamy's advice to upcoming officers could be summed up using four words – integrity, loyalty, dedication and commitment. To help the organization meet its challenges, every serving officer should possess these attributes. These attributes are essential in fostering the development and growth of the Force if it is to be successful in ridding The Bahamas of nefarious criminal activities. Mr. Bonamy believed that success does not come very easily, and there are times when required action will take one beyond the call of regular duty. They are the times when one's dedication and commitment will be tested. Mr. Bonamy had always counseled individuals that learning is a life-long process and each individual must have a hunger for knowledge. Officers under his superintendence remember his favorite admonition: "You must not rest on your laurels. An officer must be knowledgeable and prudent if he is to assist in effectively eradicating the escalating social ills in society."
This former Commissioner of Police was always proud of his accomplishments during his tenure with the organization.
Mr. Bonamy was married to the former Shirley Hall, and is the father of five sons and two daughters.  He also was the grandfather of eight and a distinguished member of St. Francis Xavier Parish.
—end—
NOTE: Information supplied from www.Royalbahamaspoliceforce.org