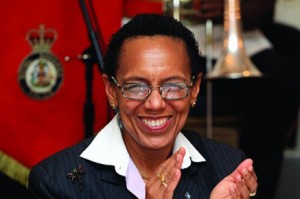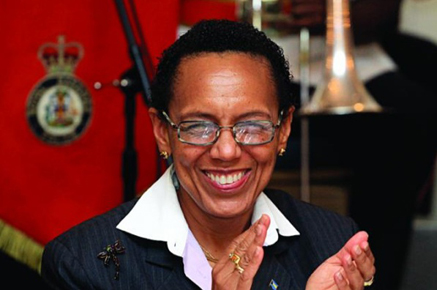 MIAMI, Fla. – Barry University will honor Bahamian Attorney General and Minister of Legal Affairs Sen., the Hon. Z.C. Allyson Maynard Gibson with its Distinguished Alumni Award at a ceremony at the Jungle Island Treetop Ballroom. Maynard Gibson is among seven Barry alumni to receive the honor, the highest granted by Barry to its graduates.
Held annually since 2007, Barry University's Distinguished Alumni Awards recognize Barry alumni for their distinguished professional achievements and contributions to society through service. Maynard Gibson earned her Bachelor of Science in Business from Barry in 1975. At the age of 18, she was the youngest graduate in Barry's history at the time.
Maynard Gibson is a longtime member of The Parliament of The Commonwealth of The Bahamas. She is currently serving her second term as the Attorney General of The Bahamas. Her work as an activist for the rights of women and children includes advocacy to protect the identities of rape victims, for domestic violence laws, and for sexual harassment laws. She is a former president of the International Women's Forum and its Leadership Foundation; a former President of the Links, Inc.; and an Honorary Member of Alpha Kappa Alpha Sorority, Inc. In 2011 she was honored by the All China Women's Federation for "Outstanding Contributions to Women's Leadership." In January 2015 she became one of Her Majesty's Counsel, being the first such woman at the Bahamas Bar. Maynard Gibson has been actively involved in national and provincial reforms to strengthen the Anglican Church, and has also served as a Sunday school teacher.
The Attorney General will be joined by: Adriane Jackson, MSW '12, Executive Director of Partners In Education; Joy Taylor, BA '09, co-host of the Zaslow & Joy Morning Show and sister of former NFL All-Pro DE Jason Taylor; Mira Fuentes, BS '01, a lifelong children's advocate known as "The Mother Teresa of Miami;" Saima W. Hossain, BA '97, MS '02, SSP '04; international advocate for children with autism, recent winner of the World Health Organization Excellence Award for Public Health, and daughter of Bangladeshi Prime Minister Sheikh Hasina; Nelson Lazo, BS '94, Chief Executive Officer of Doctor's Hospital in Coral Gables; and Maria Mas Blet, BS '01, Managing Principal and CEO of GSK Wealth Advisors, Inc.
The Distinguished Alumni luncheon will take place form 11 a.m. – 2 p.m. beginning with a networking reception hour followed by an exquisite luncheon and the awards ceremony. The event takes place at the Jungle Island Treetop Ballroom. Barry University's Distinguished Alumni luncheon is the kick-off event to its Reunion Weekend.