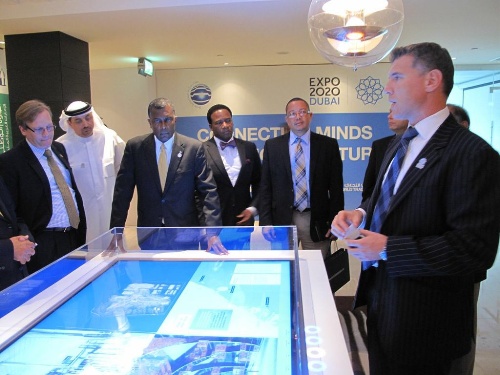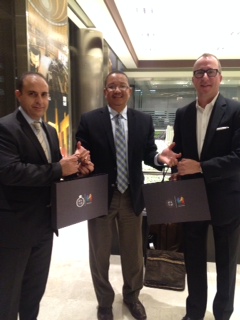 Freeport, Grand Bahama –  The Grand Bahama Port Authority, Limited (GBPA) is participating in an official trade mission to Dubai, along with governmental and other private sector entities.
Led by the Minister of Foreign Affairs and Immigration, Hon. Fred Mitchell, the Bahamian delegation also includes Financial Services and Trade Minister, Hon. Ryan Pinder; Minister for Environment and Housing, Hon. Kenred Dorsett; Hon. Dr. Michael Darville, Minister for Grand Bahama; State Minister for Investment in the Office of the Prime Minister, Hon. Khaalis Rolle; and Senator Jerome Gomez.
In addition to the Port Authority, officials from those ministries and the ministries of Transport and Aviation, Tourism and The Bahamas Maritime authority also make up the group.
According to GBPA President, Ian Rolle, it is simply a pleasure for the Grand Bahama Port Authority to be included in this venture.  "As private sector partners, we are keenly interested in attracting much needed new capital and investment to The Bahamas," Rolle said.  "In particular, this allows us to introduce Grand Bahama Island to an even wider audience of foreign investors who are excited about partnering with us in the future."
The intensive two-week of consultative talks follows on the heels of a diplomatic trip made late last year by Minister Mitchell.  Its aim was to initiate establishment of formal diplomatic ties with that region of the world well-known for its disposable wealth. Of primary interest were talks focusing on cultural tourism, ports development, financial services, the environment, telecommunications and technology.