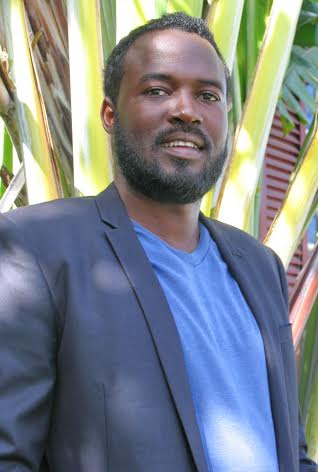 By Arthia Nixon
Panama City, Panama – A young entrepreneur from The Bahamas was selected from over 2,730 international entrants as one the 32 finalists in this year's Talent and Innovation Competition of the Americas. Marques Williams, who conceptualized NextPhenom, an online stage for amateur athletes will be headed to Panama City, Panama April 7 – 9, 2015 to present his product in the Economic Innovation category of the competition.
TIC Americas is an international entrepreneurship support platform and business accelerator for young entrepreneurs and business startups. It is developed and implemented by the Young Americas Business Trust (YABT)with support from the Organization of American States (OAS)and their international partners, PepsiCo, CBC, and Postobón. Categories of competition include Social Innovation, Economic Innovation and Eco-Challenge. TIC Americas is open to all the youth between 18 and 34 years of age citizens of any of the Member States of the OAS.
While Williams held a soft launch for NextPhenom in New Providence in November 2014, he said advancing as a finalist proves that his product does have international appeal.
"I entered this competition not only as a way to secure some sort of funding for my product, but also as a way to get international recognition for something I've always believed is an international product," he stated. "Even if I don't walk away with the top prize, I welcome this opportunity because it's a chance to network with people from around the world. Sports, as you know, is a universal language spoken through such recognized events as the Olympics or FIFA World Cup. I believe my idea offers a unique concept on an international level and by participating in this competition and meeting potential investors, this is a wonderful way to get the validation I know it is worthy of receiving."
Williams is spending his days leading up to TIC Americas watching business competition shows such as the Dragon's Den and speaking with local and international businesspersons, as well as those who have done similar events before.
"While I am the only Bahamian finalist in this year's competition, I hope next year we see more Bahamians on the shortlist," he said as a way of encouraging others to venture beyond their local community for support. "Many times we focus on home when we are living in a global environment so we have to think beyond The Bahamas. I encourage anyone who feels they have an international product to push that product internationally. There are no borders when it comes how far you can pitch your product and expand your audience. So by all means, go after your goals."