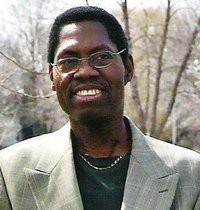 Chicago, USA — Bahamian musician, Louie Ferguson, 66 formerly of Freeport, Grand Bahama died in Chicago, this past weekend. Ferguson, a Bass and Trumpet player would be remembered for his performances with the late great Edwin "Apple" Elliott.
Louie, studied music in Florida and in Chicago and also worked with musicians in the United States before being asked to join up with "Apple" at the Princess Casino, a job, he kept for 19 years.
The entire band was with Princess up until its Closure. Louie along with "Apple" and other band members including Ralph Munnings, were among those who stood in the forefront during the fight for Bahamian Musicians.
Louie, married well known Grand Bahama Cosmetologist/Beautician and Business woman, Dr. Pauline Ferguson November 21st, 1993. After a few years and realizing that Musicians in the Bahamas were not being treated fairly, Louie returned to the United States.
He relocated to Chicago and was joined by his wife Pauline and daughter Shanelle a few years later.
Louie was diagnosed earlier this year with Pancreatic Cancer. He died on November 21st, with his wife and daughter by his side.
He is survived by his wife Dr. Pauline Ferguson, (formerly of Diamond and Amethyst Beauty Salon) daughters: Shanelle Tiki, Samantha, Sons: Ryan and Louie jr. A host of relative and friends. His funeral is set for this coming Saturday in Chicago.
Bahamas Press sends our deepest sympathies to Dr. Ferguson and the entire Grand Bahama and Chicago extended families.