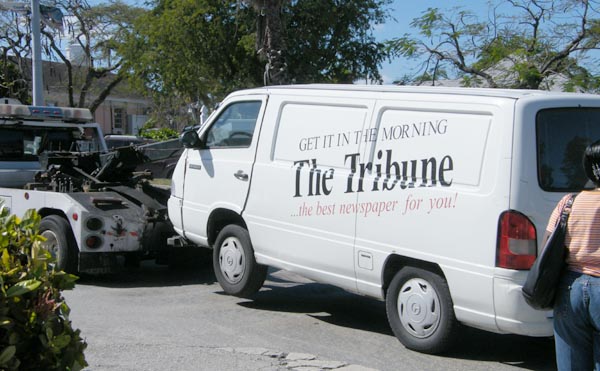 Nassau, Bahamas — If you have been reading the Tribune lately you must wonder what a slow news day the toilet paper is having. There is nothing breaking in the paper. When they aren't praising the disastrous leadership of PAPA, they are somewhere meddling in the PLP business.
Lately, the dreadful toilet paper was in South Andros, all up in Lizzy and talking about 'Da Snitch'. However, we are not surprised one bit by all this. This is the desperate state of the Torch these days, and we could only expect it will get worse as we move closer to the silly season.
BP is not surprised by the Tribune's mute response despite all the slaughter of Bahamians taking place. For some reason, Tommy Turnquest cannot be pulled into question by the paper.
BP is not dismayed with robbery having been committed at the police station in Exuma, not a pen drop could be visible in the morning daily.
All the FBI attentions now underway on that same island with the International Car Theft ring with investigations taking place in George Town, nothing appears the 'Dutty' Toilet Paper.
They are simply the best when it comes to SPIN AND DEFLECTION in this town. BP advises Bahamians to BOYCOTT THE TORCH!
WE NEED CHANGE!