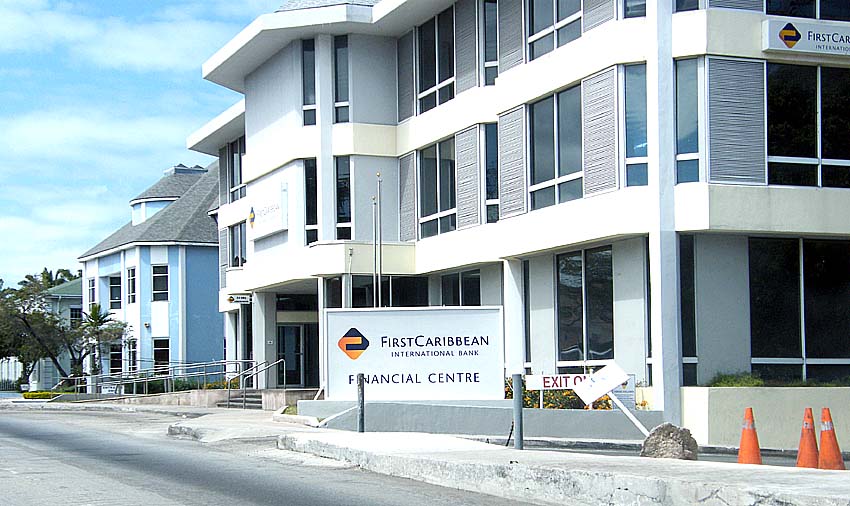 Bahamas Press has been alerted by worried businesspersons that the connection between banker, Carolyn Roberts and lawyer, Sterling Quant, as it relates to FirstCaribbean Bank is a little too cozy for clients having to deal with both professionals and the banking institution.
Bahamas Press can reveal that the unsavory at-best relationship between Roberts and Quant as it relates to businesspersons having to deal with both persons in their capacities and First Caribbean Bank dates at least as far back as the late 1990's to early 2000's when Quant in his capacity as Registrar-General of The Bahamas, approved an unethical at-best transaction causing owner of Palms of Love Beach Condominums, John William Lefler, to be swindled out of his property by way of money loaned to notorious, rip and run, disgraced lawyer, Andrew Bowe, et al; by First Caribbean Bank—based on fraudulent debentures! Lefler won the case and Bowe, et al; finally saw what justice was like for those who are Defendants. That was then and here is now…
Bahamas Press has been informed that Quant, back in his deserved position as a lowly, and waiting-for-his-next-victim lawyer and banker Carolyn Roberts, conspired to cause a wealthy client's account to be invaded based on a Company Resolution done by Quant for relatives of the client, whom during that time was too ill to conduct the vast business commitments in place before sickness came.
The crookedness of Quant as a lawyer and the concern that should be raised is that he did this Company Resolution for a company that he was not the lawyer retained! The crookedness of banker, Carolyn Roberts, shows up in her position at First Caribbean Bank on Shirley Street. Of course, Bahamas Press won't even bother to mention the term 'due diligence'. That term would be the last two words that Quant or Roberts would want to hear about—especially when a 'rip' in-progress is approaching the crooked light at the end of a crooked tunnel.