Man now fears off-duty officers could hurt him and is in hiding?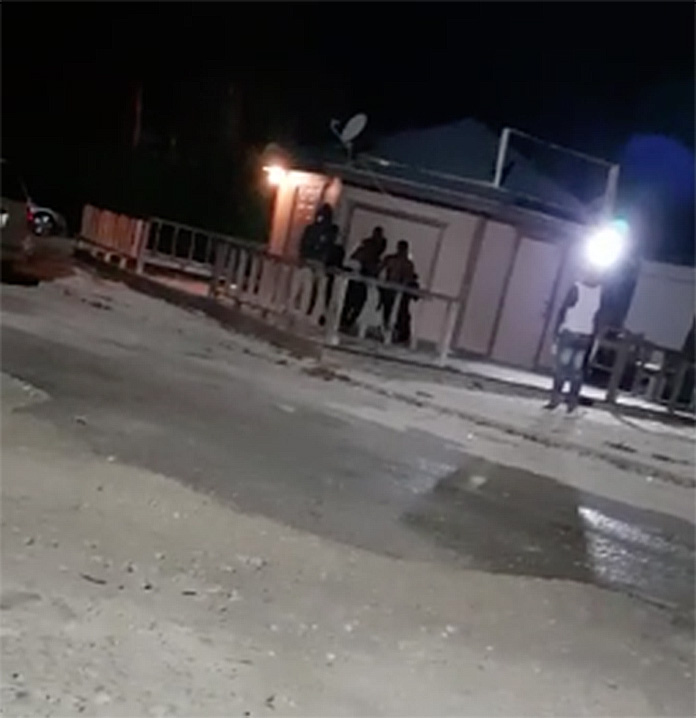 Nassau – Bahamas Press has seen video of a fight outside a local bar in Freeport, Grand Bahama and we have yet to hear of one report on the incident by police.
On August 25th at the Candies' Cabana on East Sunrise Highway just after midnight, a fight erupted between a group of men. According to information, the fight began after a female and male exchanged words just before the boyfriend of the female showed up.
To bring the incident under control, the operator of the establishment decided to close the establishment. But, like some militant Gestapo, we learned that four of the men involved in the fight were off duty officers who decided to break up the establishment. Now this is serious!
A live video recorded men in plain clothing kicking out the doors and windows to get inside, while a fight between a male and another off-duty officer went on inside. This is serious! Several reports recounted to us noted that the male inside got ganged and had to report to hospital. Meanwhile, the owner of the bar is reporting that the establishment was ransacked and destroyed! WHAT IS THIS!?
Police never recorded or reported the matter to the press and, well, our understanding is that the male ganged in the attack is now in fear for his life. What kinda place is this? Ya don't report it. You don't record it anywhere in police records. The bar break up and a resident left injured? What in da hell is this unfolding on Grand Bahama?!
We at BP are bringing this to the national stage because we want to know why a conclusion has yet to be reached with these off-duty officers involved? Were they looking for a suspect? And, if yes – WHY THAT WASN'T REPORTED? If this was another violent attack to stir trouble in a club then we have something dangerously serious on our hands; where officers could be abusing their power to disrupt he peace!
Look – as an officer of the law you are to UPHOLD THE LAW WITH THE HIGHEST INTEGRITY! And when you can't, just return the PEOPLE's UNIFORM back!
BP now invites the Commissioner of Police to deal with this incident. THIS IS CRIMINAL AND DOES NOT REPRESENT THE BEST OF THE INSTITUTION!
We report yinner decide!