Young man ejected out of the car at impact!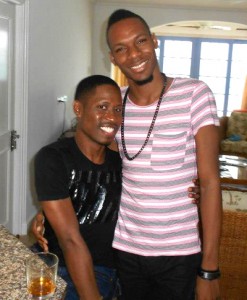 Nassau, Bahamas — Sources deep with information and detail investigating the traffic death of a male early Sunday morning have confirmed to Bahamas Press that the victim is indeed a citizen of Barbados who resided in the Bahamas.
Sources tell BP he is, Cass 'Decakeman' Harris-St Hill.
According to reports St. Hill along with friends were travelling in a Maxima along West Bay Street when they collided with a white BMW!
Harris-St. Hill was a front seat passenger in the Maxima and was violently thrown out of the vehicle upon impact. Speed was a factor. His bones shattered upon hitting the pavement. He died instantly.
The drivers of both vehicles were taken to hospital and treated for minor injuries sustained. The deceased was pronounced dead by EMS personnel.
It is still unclear was to what Harris-St. Hill was doing in the Bahamas, but someone at ZNS decided to file the wrong name in the national news report on the incident last night.
Boy, dey just ga hate BP nah!
Defence Force Officer who committed suicide Friday identified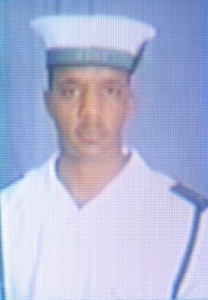 Sources connected to the Royal Bahamas Defence Force have identified that officer who hung himself in his home on Firetrail East on Friday evening.
We can confirm he is R.B.D.F Leading Mechanic, Chinyere Wilkinson.
BP wonders if the job was too stressful for Wilkinson to perform and if a mental test was recently on him.
Boy, unless BP pull that file and climb the walls of the RBDF – 'Joe Public' will never know.
We express our deepest sympathies to the families in these reports.
ANOTHER MURDER IN WHITES ADDITION OFF KEMP ROAD MONDAY MORNING…

BREAKING NEWS >>>> Oh Jesus Cover the Bahamas!!!! A fourth murder for the weekend has just occurred in the capital! BP has just learned a man has been found dead at Whites Addition off Kemp Road as a result of a shooting incident. Sources say the man was found just minutes ago shot multiple times…This is news happening RIGHT NOW!!!!! WE MUST HANG _ HANG _ HANG _ HANG!!!!!!!!
We report yinner decide