PLP to gain majority seats on Grand Bahama BBB Analytics polling confirms!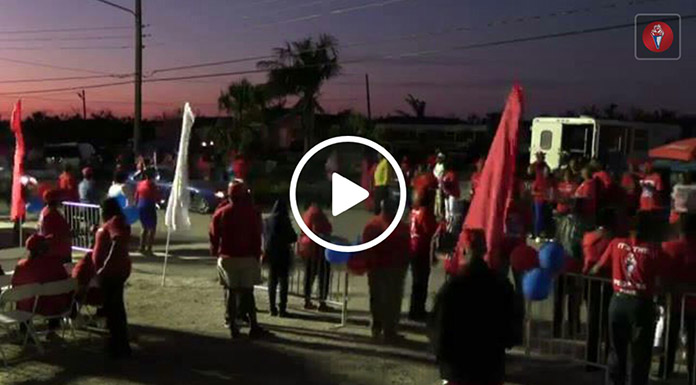 Grand Bahama – Polling deep on the island of Grand Bahama shows it is now not in favour of the FNM. Our latest numbers, taken between April 10th – 15th, confirms that, if the general elections were held today on Grand Bahama Island, the Progressive Liberal Party would dominate at the polls.
With a sample size of more than 900 registered voters polled on Grand Bahama Island, presented some 51% favoured a PLP candidate, with just 42% saying they would most likely support an FNM candidate. This sample size is more than three times that being presented inside the camp of the FNM.
The remaining percentage being third party supporters or undecided voters. This must be a serious concern for the FNM!
Just months earlier it was thought that the FNM was ahead. However, following a massive campaign swing in support for the PLP in the last few weeks a clear message of "FORWARD TOGETHER", on Grand Bahama Island, has gained momentum. The once northern bedrock of the FNM, has flipped GOLD!
Things are so bad for the FNM in Marco City, a highly promoted Easter Monday concert by the FNM with guest artist appearances has gone quiet. No photos of the event have been circulating anywhere online, and no one knows on all of Grand Bahama why the event did not come off? WHAT IS DIS?!
Meanwhile on Grand Bahama island as cars lined along roadways leading into West End the community had no room for people as a four mile motorcade of the PLP sunk the community. Hundreds of registered supporters began chanting that it is OVER on Grand Bahama and the PLP is the ONLY TING DEY WANT!
As Grand Bahama goes so goes the country!
We report yinner decide!