The Manitoba Court of Appeal heard an appeal filed by the CBC, from a decision of Justice Diana Cameron who had dismissed an application by CBC to strike out a lawsuit which was launched on March 13, 2009 against the broadcaster by the popular fashion designer.
The Court unanimously dismissed the appeal and awarded costs to Nygard.
International report suggest that the case is one of many launched by Nygard relating to the April 2010 airing of Larger Than Life, a Fifth Estate documentary featuring former employees speaking critically of the fashion mogul.
A similar criminal suit, that was filed in The Bahamas, and it includes sworn testimony from a former Scotland Yard detective working undercover for Nygard in the Bahamas, who claims the CBC conspired with enemies of Nygard like Louis Bacon to discredit him for the documentary. This according to court documents filed in The Bahamas.
Along with billionaire Louis Bacon, Nygard's former neighbor in the Bahamas, there is Allan and Michelle May, two longtime con artists featured prominently in the documentary.
All allegations have yet to be proven, but yet Louis Bacon's actions against Nygard continue to grow.
However it is in fact Bacon who conspired with the CBC to round up a variety of Bahamians inclusive of former Deputy Prime Minister Frank Watson to speak negatively against Nygard for the program.
Bacon is the same man who is accused of using high tech ultra-sonic speakers against Nygard. Those same speakers were confiscated by police during a raid of Bacon's Point House home back in 2010.
Bacon is also accused of illegally dredging a portion of his Lyford Cay property, to create a marina allegedly without the required permits and approvals. Bacon & Nygard are also involved in a ongoing legal battle over on easement that separates their Lyford Cay Estates.
Attorney for the CBC argued that the lawsuit was only an attempt at "libel chill" to prevent the airing of a potential defamatory program on the Fifth Estate which was eventually shown on April 9, 2010.
The Manitoba Court of Appeal ruled to dismiss the broadcaster's appeal, which a judge stated that the CBC appeared to be looking for "constitutional immunity" from lawsuits stemming from its news-gathering methods.
He said this was an illegal tactic based on certain Supreme Court of Canada decisions. Nygard's lawyers disagreed with such an interpretation and said that the existing lawsuit is properly constituted.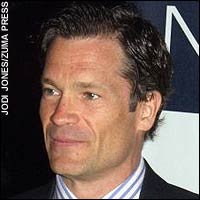 It is a claim against CBC and certain employees and as well, certain disaffected former Nygard employees for damages arising out of an unlawful conspiracy to injure Nygard, the unlawful taking of Nygard property, intentional efforts to destroy Nygard's business and inducing a breach of the confidentiality provisions in Nygard's employment agreements.
International media reports indicate that, the appeal was heard by Chief Justice Richard Scott, Justice Michel Monnin and Justice Alan MacInnes. The Court permitted the present law suit to proceed based on the grounds alleged by Nygard and stated that the allegation of "libel chill" was not a proper basis for overturning the decision of Justice Cameron.
Nygard claims the CBC induced and conspired with Nygard employees to breach confidentiality agreements they had signed with the fashion company in the making of the documentary.