Bishop Hanchell made sure his two pastors, who were allegedly caught bold-naked seducing a 15-year-old boy, got bail yesterday…Now BP will get to the bottom of this story…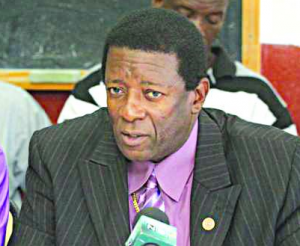 Nassau, Bahamas — Check out what Bishop Walter Hanchell had to say in Jan. THIS YEAR in a press conference with the Nassau Guardian: "Bishop Walter Hanchell took the church to task yesterday, accusing it of not doing enough in the fight against crime.
"Hanchell, who was a guest on Darold Miller Live on Guardian Radio 96.9 FM, said the preaching of far too many religious leaders is confined to the four walls of their individual churches."
But guess what? Two of Hanchell's pastors is now accused of stripping naked a 15-year-old boy and drugging him!
We wonder if this is part of the Church teaching after hearing how he was at the courts making noise following the magistrate's ruling on his two Prophetic Poofters?
By their "fruity" YE SHALL KNOW DEM!!!! ONE JUNGALISS SOCIETY!!! Da Pastors now harbouring MALE JUNGALISS!!!
We report yinner decide!