Bishop Pinder also served on the Royal Bahamas Police Force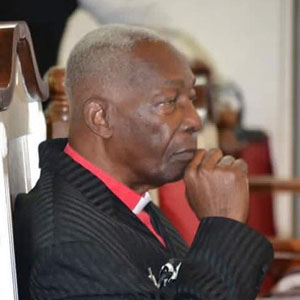 Bimini – The Bahamas has lost another great soul and warrior for the Kingdom on the island of Bimini.
We can report the passing of Rev. Dr. Stanley Pinder, pastor of the Cathedral of Mt. Zion Missionary Baptist Church, in Bailey Town Bimini.
Dr. Pinder passed away in hospital here in the capital. He was 80-years-old.
In his early years Bishop Pinder gave service to the country when he enlisted as a constable on the Royal Bahamas Police Force.
His commitment to building a nation saw him bring his service to the community of Bimini where he imparted the ways of Godly living to the lives of thousands as he served as pastor in that community.