Slack Panties Gang in Florida hit another US store…and we know none of them are Bahamians!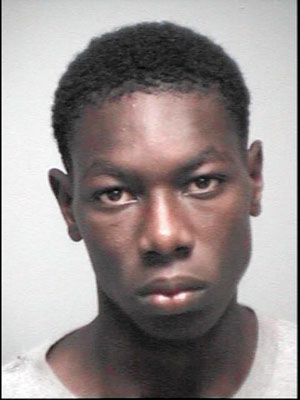 By Bethany Rodgers, Orlando Sentinel
Orlando – Lake County authorities on Thursday arrested eight teens and one adult from the Bahamas who were allegedly caught sneaking out of a Clermont Wal-Mart with duffel bags full of men's clothing.
All total, the group was trying to make off with $422-worth of garments, according to an arrest affidavit.
Deputies showed up at the Wal-Mart at 550 U.S. Highway 27 at about 1 p.m., the report states.
A store security officer told them the nine individuals had stuffed duffel bags with merchandise and had paid for some items but not others, according to the affidavit. The officer also said group members had been surrounding the cart, as if to conceal it from view, and were "looking around" suspiciously, authorities reported.
Deputies stopped the group as they were leaving the store, according to the affidavit. One of the teens struggled against arrest and knocked over a deputy's Taser, the report showed.
The eight teens were charged with felony retail theft of more than $300. The adult, Donte Deveaux [inset], 19, is facing the same charge, according to arrest records.
All nine listed addresses in the Bahamas.
BP COMMENTS TO THIS REPORT….
We at Bahamas Press do not believe for one minute that the crew held are Bahamians, but are suspiciously from someplace further South in the Caribbean, trying to give the Bahamas a bad name. How they attained Bahamian identities is still questionable! This older suspect, named Donte Deveaux, has not shown up in anywhere in the Bahamian registration, according to our research in databases. And most of the Deveaux family members we have contacted in the capital have told us they don't know who the hell the suspect is!
We gata do a better job in determining and defending who really is Bahamian and who is NOT!
We report yinner decide!