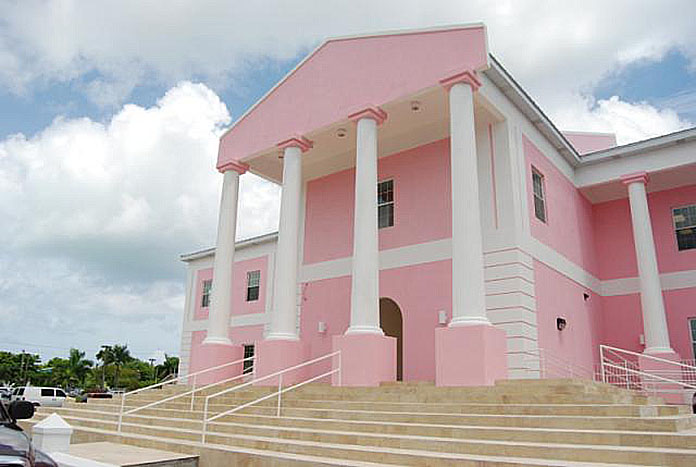 Nassau – An IT manager who stole $21,000 from pensioners' accounts at Bank of The Bahamas (BOB) was yesterday sentenced to three and a half years in prison.
Renwick Bowe, 42, of Florida Court, a former employee at the bank, was also ordered to repay the stolen money or face another year in prison.
Magistrate Samuel McKinney said that Bowe "destroyed the confidence of investors by committing the egregious offenses" of stealing by reason of employment, attempted stealing by reason of employment and unauthorized use of a computer.
McKinney convicted Bowe of all charges after a lengthy trial.
As manager in the information technology department, Bowe's responsibilities included data security to protect the bank from hacking and fraudulent transactions.
Between January and February 2015, a total of $21,000 was withdrawn from the savings accounts of four customers.
As a result, the manager of loss prevention and information at the bank initiated an investigation that revealed that two test cards that were issued to Bowe from the bank's card center had been used to make the unauthorized ATM withdrawals.
While Bowe admitted that he requested and received the test cards, he denied conducting the unauthorized withdrawals linked to those cards.
However, McKinney noted that Bowe had failed to report the test cards lost or stolen.
Bowe had complete access to the card platform in order to make necessary upgrades. However, the court found that Bowe abused the trust reposed in him to misappropriate money from the accounts in question.
Besides Bowe, the only other employee with full access to the platform was Renee Ijeoma, the bank's senior IT manager.
After the suspicious transactions were discovered in February 2015, they were traced to the test cards issued to Bowe in his capacity as manager of application support and security. This enabled him to access the Flexcube, which stores data for all customers' savings accounts, and link the victims' accounts to the test cards.
Bowe's lawyer, Roger Minnis, asked the court to impose a fine instead of a prison sentence.
However, prosecutor T'shura Ambrose said that both imprisonment and a fine were appropriate given the nature of the offenses.
McKinney sentenced Bowe to three and a half years on each of the 13 counts of stealing by reason of employment. He received sentences of two years on the five charges of attempted stealing by reason of employment and five charges of unauthorized use of a computer.
The sentences are to run concurrently.
Bowe was also a former government Water and Sewerage employee who delivered false information on his HR form. It is still unknown if some crime might have occurred by him at that corporation.