Officer was a trained in special defense was shot in attempted robbery incident – DPM is believed to still be out of the country…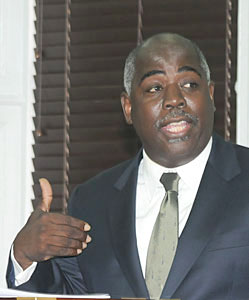 Nassau, Bahamas — Breaking News coming into Bahamas Press confirms the shooting of the bodyguard of Deputy Prime Minister Philip Brave Davis this morning.
We can confirm the officer was at home at the time of the incident, when appeared a gunman and another suspect who demanded cash.
The officer having his weapon on his person was then shot by his attackers multiple times. The both suspects then fled into the Nassau Village area.
We can confirm police officers are at this hour in hot pursuit and have placed on the ground a serious ground team to smoke out the gunman.
The DPM was no way near the incident and is believed to still be off the island.
The incident places all police officers on high alert and standing guard. Crime and the fear of crime is dangerously out of control – Criminals must be stopped.
The officer's condition is unknown.
Grandmother dies in hospital after being shot multiple times by thieves…Murder count climbs to 57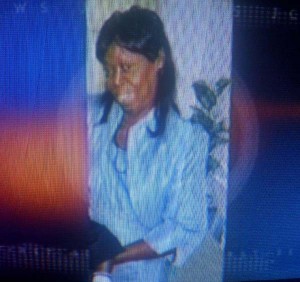 Nassau, Bahamas — A shooting of an elderly woman on the streets of the capital some weeks back has now upgraded to murder.
The news broke after BELPHEAM LIGHTBOURNE of POLEHEMUS STREET has died in hospital.
The 70-year-old died shortly after 1:00 pm on Sunday..
Her horrific death came as a result of a home invasion. She was at her residence off Nassau Street, with family members when three (3) men, one of whom was armed with a shotgun entered and robbed the occupants of electronic items.
It is reported that as the men fled the home, a gunshot was fired which resulted in the deceased being shot multiple times.
Police have arrested four (4) men shortly before 8:00pm on Friday 31st May, in connection with this incident and recovered an assortment of electronic items believed to be the property of the deceased. They will now be charged for the death of the woman.
What in the hell is dis?