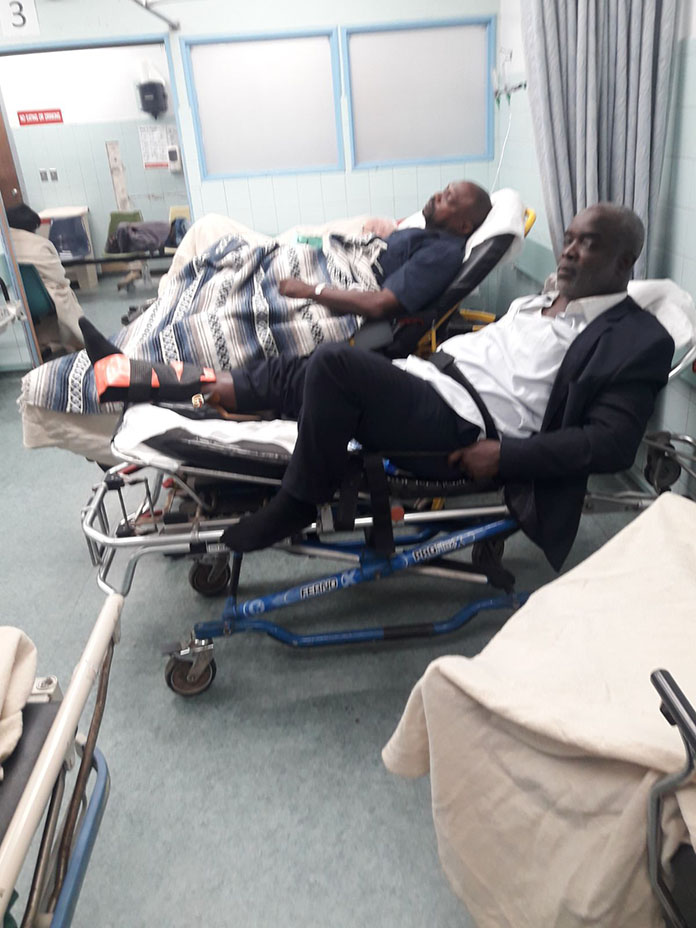 Nassau – OMAR Archer, the terror of the social media airwaves and scourge of politicians, has landed in trouble with the law again.
Political activist Omar was at the soca event, which was a prelude to the upcoming Junkanoo Carnival next month.
Omar reportedly went on stage and asked the DJ to make an announcement for him. The DJ reportedly refused his request saying it was a soca party and not a political rally.
That upset Omar. He allegedly grabbed the microphone off the DJ and tried to make the advisory himself. But a bust-up erupted. Police dashed on the stage to break up the scrap. Omar ended up with a broken leg, punched several times and arrested by police for alleged assault and disorderly behavior.
He was reportedly taken to the hospital for treatment. And then Omar was locked up. So, Omar is "in the wars" again, so to speak.
Not long ago, he broke both his legs when he jumped out of a window in the Magistrate Courts building on Nassau Street. He was trying to duck two cops who had come to arrest him.