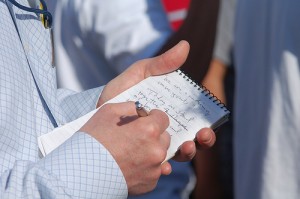 Nassau, Bahamas — A serious investigator for Bahamas Press has tendered his resignation from the online news wire following a soul-searching exercise.
The agent who hails from the northern Bahamas in a communication to the editorial board noted the following:
"Over the last two and a half years I have been honored to act in the capacity of a confidential freelance journalist for the innovative media outlet of Bahamas Press. Lately, I have done some soul searching and a number of factors have led to my decision.
1. My stories are not published as frequently as they did in the past.
2. It takes a lot of effort to remain confidential and sometimes one can really be put at risk.
3. The last bit of assistance I requested, if due diligence was given we could have entombed Ingrahams fate in politics as a sham and fake forever.
In light of these findings, I do hereby assert my executive privileges as an undercover freelance journalist for BP and I'm announcing my leave forthwith."
Noting the season, one involving deep political decisions, we at BP found the decision by our able agent in the north as one anticipated.
We are however, saddened by the resignation and indeed send well wishes to this member of the team and pray success in all future endeavors moving forward.
BP advises our loyal readers, however, there will be no interruption of service from the northern Bahamas, as we are loaded with over 15 other hidden cells in that section of the country.
We Need CHANGE!