LABOUR DAY MASSACRE!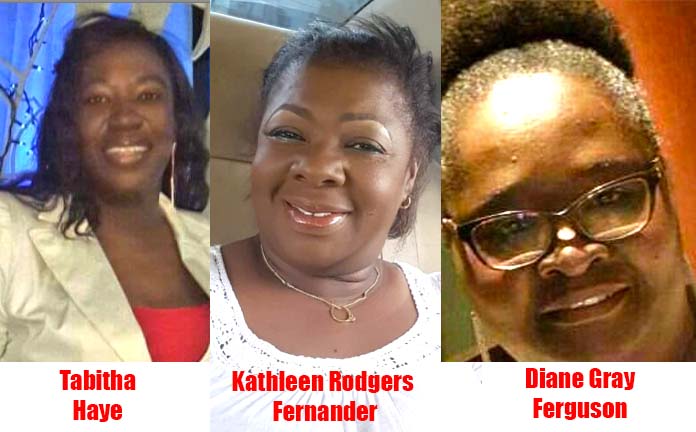 Nassau – Bahamas Press is now confirming three of the victim in that Labour Day tragedy this morning, which has left at least four dead and some 24 persons injured.
We can confirm three of those victims are; Kathleen Rodgers-Fernander, a Ministry of Education employee, Ms. Tabitha Haye of Hatchet Bay Eleuthera, Diane Gray-Ferguson a former banker and present UPS agent. The women all died after a driver abandoned a his truck which rolled over pedestrians at the annual parade on East Street North just behind Columbus House. The truck crashed into a car packed on the side. Two women were pinned between the vehicles.
Some 24 persons were injured following the incident.
BP wants a full investigation of the driver: Was he a TERRORIST?
Is he the REGISTERED OWNER OF THE VEHICLE?
IS the driver the holder of a valid Driver's License?
These serious questions must be answered by authorities because we know the driver of the vehicle who crashed on Paradise Island some months ago also had no valid driver's license! An American Bishop was killed in that incident! We demand answers as to how so many illegal LAWLESS DRIVERS have manage to get behind the wheel killing pedestrians!
Bahamas Press extends our condolences to the families of the women. May God Grant them peace and rest eternal.
We report yinner decide.