ZNS need to become a real Public Broadcasting Institution rather than just another political tool at the expense of the public!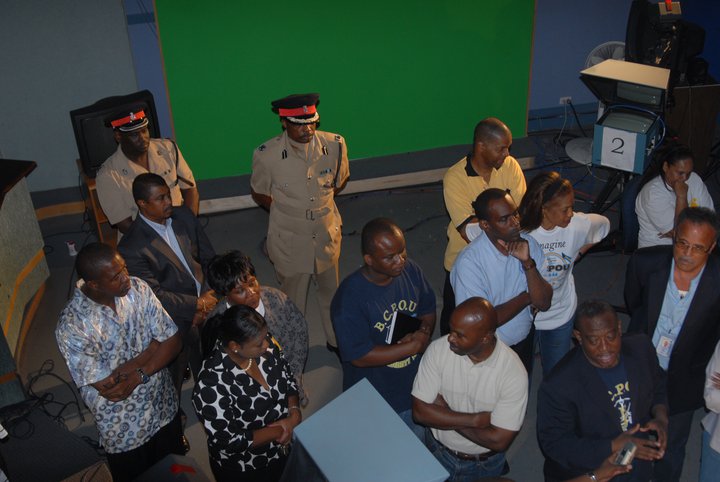 Nassau, Bahamas — The ZNS Executive News Director seems to have gone into "Cat Gat His Tongue Mode" and we know the cat is Bahamas Press. The belligerent PLP ZNS news chief has been on the down low ever since BP said he was unprofessional in his bid to constantly attack people on Social Media whose views differ from those of his reigning PLP.
Sources say the hapless News Director has been seen moping around the newsroom and kicking cans outside while cussing BP to himself but he has ceased to be the He-Man of the PLP attacking everyone with his verbal sword. He received a real big black eye from BP because people are sick of seeing him trapsing behind the Prime Minister like a gown tail and acting like a jungalist on Social Media, ranting and raving because people disagree with the PLP on certain things.
He posted the following on his Social Media page today:
"Okay folks. Today is my last day of posting anything relevant to anything happening in the country. Strictly family stuff and things I find amusing. It's been real but I'm Audi 5000. See ya."
Well BP is watching and waiting to see if he is going to be a man of his word and shut the hell up or start his rants again which sicken everyone. Meanwhile, the Great White Hope of ZNS newsroom, Chris Saunders, continues to do the Executive News Director's work while he walks up and down ZNS threatening professionals. Time longer dan rope! WHAT IN DA HELL IS DIS?!!
WE REPORT!! YINNER DECIDE!!!