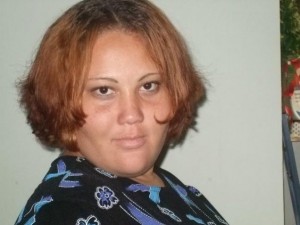 Adelaide, New Providence — With Sherlock's special hat and white investigative gloves on, Bahamas Press once again had begun probing another murder scene in the quiet community of Adelaide WHEN WE SMELT A RAT!
Bahamas Press salutes Commissioner of Police, Ellison Greenslade, and the fine men and women of the Royal Bahamas Police Force.
We can confirm the ex-boyfriend of Shande Cartwright has confessed to killing his former girlfriend on Adelaide Beach. The incident shocked the community when residents awoke to a concocted story that a gang had attacked the couple while parked in the desolate area.
The young 22-year old mother of two was left to die yesterday. Bahamas Press has gone deep into these investigations and from what we now know paints a shocking picture of rage and anger.
A close relative told BP, "Shandy didn't deserve to die this way, she had recently left her boyfriend who is also the father of her two children." Her baby girl we are told is still in diapers.
"The relationship between the RBC employee and her now confessed killer was a rocky one. There were consistent fights between the couple after the birth of her last child girl; Shandy could not take it anymore.
"She had left him and had decided to go through life alone, but the guy would not let her go."
Further investigations reveal, the ex-boyfriend now confessed killer, requested to see  his former lover for a conversation and is alleged to have taken her  into the outskirts of Adelaide on the"The Farm" section better known as "lover's lane". It was there where EMS personnel discovered her lifeless body fatally stabbed.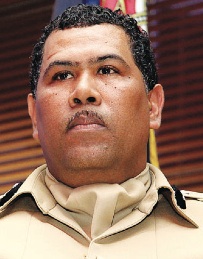 According to the confessed killer, he then drove himself to the hospital following the incident and crafted the story now circulated in the WUTLESS MEDIA.
The shocking news of the killer's confession we are told have left the community of Long Island, the birthplace of Shandy, a washed in tears. One Long Islander told BP, "This is just so disgusting, why would a man  kill and dispose the mother of his children in this way? What kind of animal is this we are breathing in the Bahamas?"
At first hearing of the incident BP can confirm, drawing on his international skills, Police Commissioner Greenslade ordered a further in-depth look at the case and went out to investigate the crime scene first hand.
Police Commissioner told reporters yesterday, he is very pleased with the progress made in this latest investigation and confirmed late last night that a man, who was already in police custody, will be arraigned for the murder of the young mother.
Bahamas Press once again salutes the fine leadership of the Royal Bahamas Police Force, particularly COP Ellison Greenslade, who has taken charge of the crime problem now festering in the country and has decided to take a bitter bite out of the vexing problem.