Dr. Dean was a great contributor to Education in the country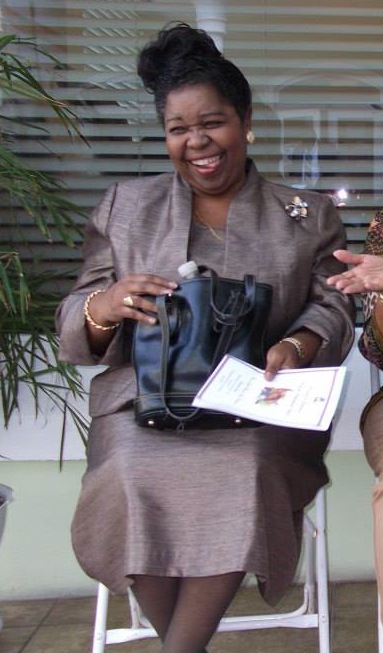 A BREAKING BP UPDATE >>> Bahamas Press after all does not know everything. Just minutes ago we found out of the passing of Dr. Jewel Dean, yes that wonderful orator from the Ministry of Education who graced the airways during national events.
Her radio shows were a pleasure and wonderful inspiration to listen to. Earth has diamond is now a jewel in the heavens – Take
your rest Jewel Dean… Magnificently you lifted up the name of Jesus with colour and excitement – and now you are with HIM forever – REST ETERNAL GRANT UNTO HER O LORD!!!!
NEWS FROM GOVERNMENT HOUSE >>>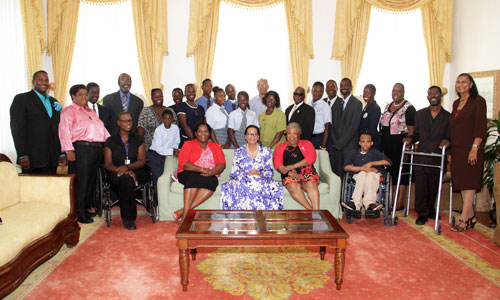 Members of The Bahamas National Council for Disability paid a courtesy call on the Governor General, Her Excellency Dame Marguerite Pindling (seated center), September 2, in the Drawing room of Government House.
Bad news by the wutless media again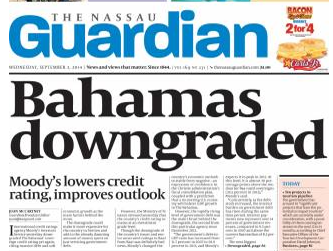 When you have an agenda to see the Bahamas and Bahamians fail this is what you write. When yinner think the Guardian and the WUTLESS MEDIA DEM ga a write something positive about the Bahamas; Like how more than 8,000 Bahamians are now taking home a salary as joblessness is now in decline?…No wonder thousands of newspaper copies cannot move off the food store stands and the paper man and women dem have moved to selling phonecards, sodas and cigarettes ….
WAS MONEY DONATED FOLLOWING THIS CHALLENGE TO THE SOME CAUSE IN GRAND BAHAMA???
Freeport, Grand Bahama – Mr. Ian Rolle, President of The Grand Bahama Port Authority, Limited accepts the ALS challenge by Mr. Yoni Epstein- CEO of Island Outsourcers Bahamas. In Keeping with promoting ALS and further contributing to the cause, Mr. Rolle has decided to challenge Hon. Michael Darville- Minister for Grand Bahama, Mr. Peter Turnquest- Member of Parliament for East Grand Bahama and Mr. Derek Newbold- Business Development Manager of The Grand Bahama Port Authority, Limited.
Amyotrophic Lateral Sclerosis (ALS), often referred to as "Lou Gehrig's Disease" affects nerve cells in the brain and the spinal cord and can eventually lead to death.
TO RAISE AWARENESS: The ALS Ice Bucket Challenge dares nominated participants to be filmed having a bucket of ice water poured on their heads and then nominating 3 others to do the same.
A charitable financial donation to any ALS organization, along with performing the challenge is encouraged.