James hands BP over to a dynamic Editorial Board – BP global reach expands online!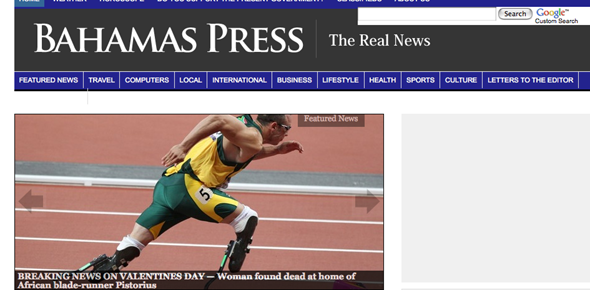 Nassau, Bahamas — Some would raise the question: Has Bahamas Press fulfilled its mandate and achieved its purpose?
That question we believe is for you and the historians to decide.
We believe have done so. Exposing behind the walls across the country what only few knew. We believe we have accomplished much in our 5 and half years while serving the public.
Today, CEO of Bahamas Press Mr. Alexander James is stepping down.
James is credited for having brought the vision of BP to the country, the region and indeed around the wider world.
And despite the departure of the CEO, our great talented team of ethical journalists remain.
We believe under our new direction we shall mature well for the Bahamas.
Mr. James' record and impeccable style has deepened the standard of journalism in the country and has broadened the awareness that change in media is indeed necessary to move the country forward.
"I was delighted to have given the people of the Bahamas my best. I am satisfied that I have given to them an honest, transparent and stable team that will lend their energies to reaching the highest standards expected by all in the Bahamian public."
In a communication to our thousands of readers CEO James wrote:
"I have done my best, and given the country my all. Now it is for those who come behind to step forward and take the Bahamas into the bright future which is its rightful destiny.
"I am proud of the fact that I have, along with the team, created a model that is to be followed.
"I am proud of the fact that we have delivered to more than 355,000 weekly readers information in and around the Bahamas. We have by extension informed those "global thinkers", and have inspired a generation.
"I am proud of the fact that in addition to this, more than 25,000 social media followers are logged onto our organization, all transforming Bahamas Press into the single greatest media outlet in and around the Bahamas.
"I am also equally proud of the fact that today Bahamians all over the world are more informed and educated as to what is happening in this archipelago and have become resolute in making sure change is the new normal in our country. For these accomplishments – and more – I thank the team that made this all possible and wish them all the best into the years ahead."
The new CEO of BP is expected to be confirmed soon; meanwhile our editorial board assumes control of the day-to-day operations at the organization.
We report yinner decide!