On April 6th Bahamas Press made this revelation that Bahamar will not be complete and was in fact more than 10 months behind before its grand December opening. When we told that news this is what Bahamar had to say: "Dec. 8th 2014 is Bahamar's Opening Day". They added that all hotels and the entire property will be complete in Decemeber.
You know something?; they knew better! They had just completed a meeting with Breezes property owners the week before our report telling them the hotel will be delayed and BP was in the room! But they decided to tell a lie. They decided to keep the Bahamian people in the dark. They opted to not tell the truth. HOW SAD!

And now Bahamas Press asks the BIG QUESTION – WHY DID THEY TELL THAT BIG DAMN 'DUTTY' LIE following our report? Why did Bahamar say they will open when they know they would not meet its deadline?!
Our question now to the property owners is this; Are they meeting their DEBT WITH THE CHINESE BANK?
We await their response…

A delayed Bahamar will spell disaster for the Christie Regime who has banked heavily on the project!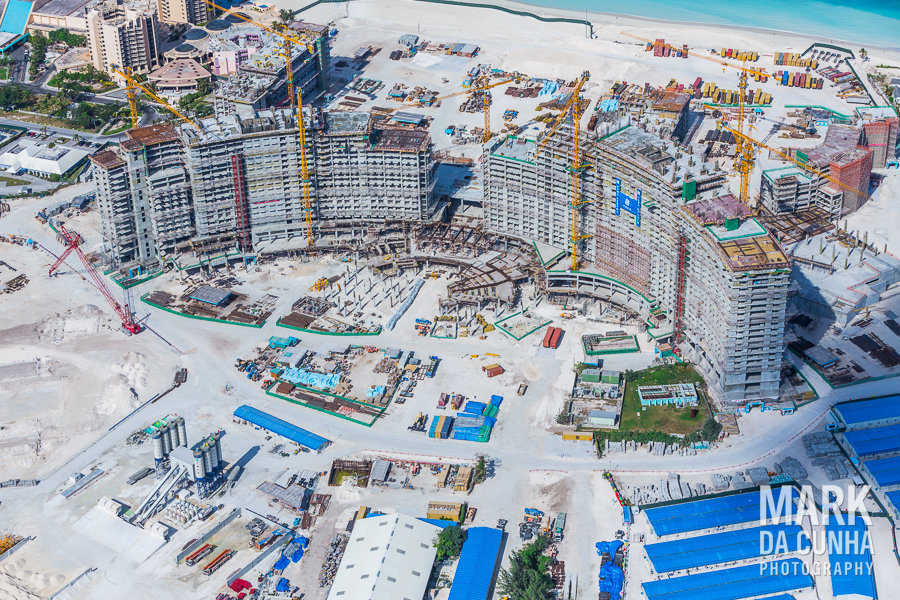 Problems now begin at Caribbean's biggest casino development at Cable Beach! Christie may have to turn to plan B for Bahamas – Bahamar will come online too late to save his embattled administration…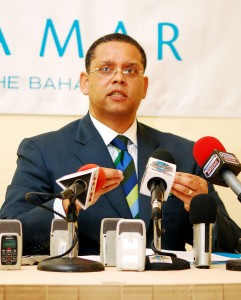 Nassau, Bahamas — While the signs at Bahamar – the saviour of the Bahamian economy – read "opens December 2014", Bahamas Press is now getting a picture no media or official at the project would admit.
BP can report, according to reliable sources deep in Bahamar, we have a problem.
Deep sources speaking Mandarin tell us, "The opening date will be delayed as we are having challenges with our shipments of supplies."
BP understands from our deep investigations that supply shipments for the project are backed up as far as 10 months, which means a delay well into 2015 may be more realistic.
Additionally, BP teams deep in the boardroom confirm Bahamar, when opened, will not have one official building opening, but will open in stages. First with the East Wing of the property and then with the west and later on the other structures…
The Atlantis operator, George Markantonis, told the press back in January 2013 that The Bahamas faces "a nightmare" if Baha Mar's opening in 2015 fails to coincide with increased stopover visitor numbers which would mean a potential fight for the limited business between the giant hotel operations.
Some believe the Bahamar project is too big, and that perhaps smaller properties across the country would have been more ideal.
But the Christie Regime is banking on Bahamar. They are projecting growth when it comes onstream. This ga be a big dream now seeing the realities.
For example, right now in France some 90 businesses are closing by the day and word is the North American market has since stalled.
If Bahamar does go up in smoke so will the Christie Regime – who many believe is now in the business of selling dreams.
We report yinner decide!