Barbados will begin talks with the IMF Tuesday! Look what happens to a country when you take the dumb advice of borrowing into poverty! Barbados in Trouble!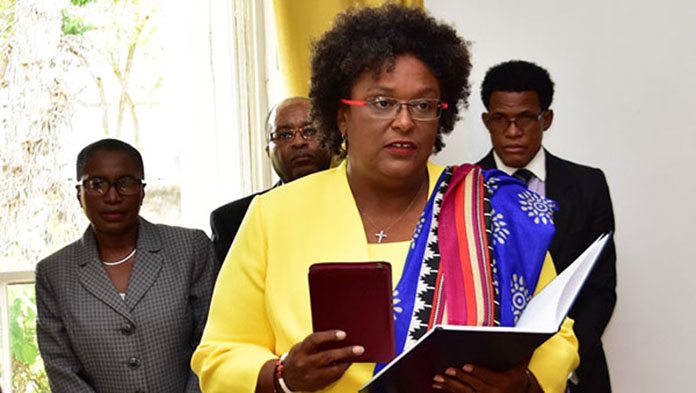 Bridgetown – In a brief statement today, Lagarde revealed that an IMF team, led by Bert van Selm, would be visiting Bridgetown to start discussions on how the Fund can support the authorities' economic plan.
"Our ultimate goal is to help Barbados achieve higher living standards and more inclusive growth for the years ahead," the IMF managing director said in response to Mottley's call.
The IMF team is due here on Tuesday. Bahamians should watch how taking uninvited advice from the IMF does end. Just follow this example now unfolding in BARBADOS. The last time they called the IMF for assistance was in 1990. That ended with no success. IN FACT when the then Erskine Sandiford-led DLP Government opted for a stabilization and adjustment programme with the IMF that led to job losses and an across-the-board eight per cent cut in public sector wages. Our words to Minnis DEM – LEAVE THE ADVICES OF THE IMF TO THEMSELVES!!!