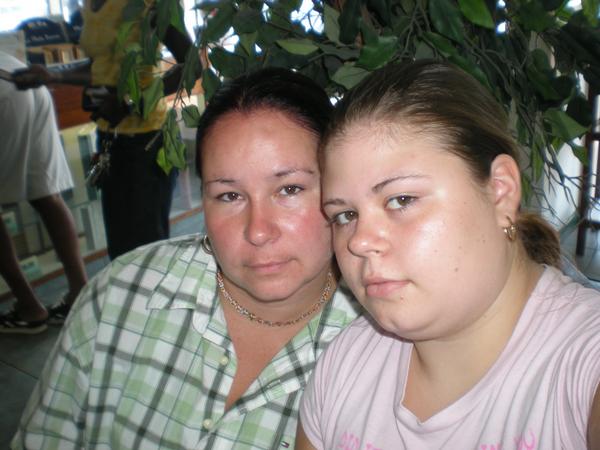 <<< The murdered West Palm Beach woman, Anna Michelle Garrison [Left] and daughter Madison Pugh having lunch together.
Nassau Bahamas — Breaking news coming into Bahamas Press now confirm that the daughter of the late Anna Michelle Garrison, Madison Pugh, is now in police custody. Bahamas Press learned late this even Madison was found in Kennett Square Pennsylvania with her father Chris Pugh.
We understand Madison is being questioned by police in the area.
The decomposing body of Anna Garrison, 33, a West Palm Beach resident was found in Nassau alongside Fox Hill Road. Police said the victim's feet were found wrapped in plastic and her body in a sheet when she was discovered around 6pm on a Saturday in early July.
We also now know Garrison's daughter was living with Zyndall Mckinney, 22, who is accused of the murder of Garrison. Madison disappeared the third week of December of 2008.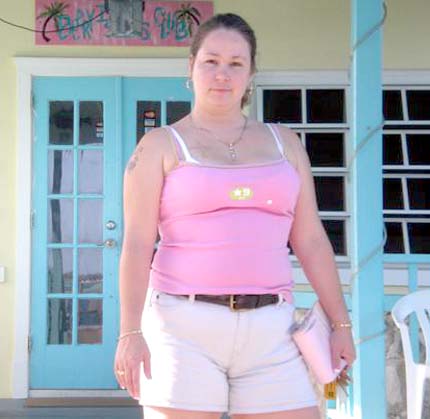 BP sources in Pennsylvania say Madison has not shown any remorse for the death of her mother and was being sheltered by her father and other people in the area.
Bahamian police told reporters earlier this month prior to McKinney's arrest that they will call on the Federal Bureau of Investigations [FBI] to assist in searching for another suspect, who they believe has fled the country to the United States. No word has come from police on Madison's capture. And to date it is not known if police indeed is asking US authorities for Madison's return to The Bahamas.