The Bahamas has a new attorney!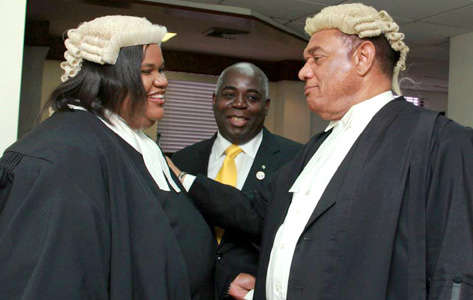 Camille Gomez, daughter of Minister of Health Dr. Perry Gomez, was called to the Bahamas Bar this week.
The private call drew the attention of the world. With his poetic eloquence Prime Minister Rt. Hon. Perry Christie presented Camille to the Chief Justice Sir Michael Barnett.
We congratulate Camille and her parents Dr. Perry and Carman Gomez on a job well done.
THIS IS BP's Photo of the Week! CONGRATULATIONS!!!