Long Islanders say they have had enough of Loretta Butler-Turner – MP SHUT DOWN constituency office while collecting government funds!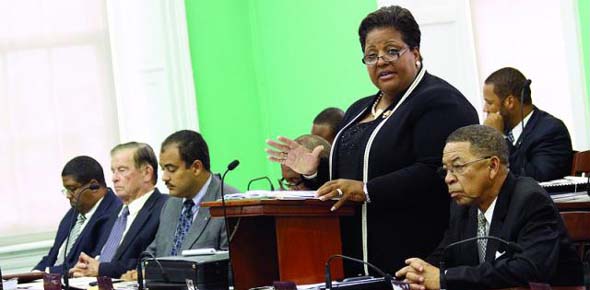 Major PLP meeting expected in Long Island Wednesday – WE TOLD YINNER THIS WAS GA HAPPEN!
Nassau, Bahamas — Breaking news coming out of Long Island at this hour confirms residents are disgusted with the MP's abandonment and neglect on that island.
Residents in Long Island tell us they will join the PLP's massive meeting scheduled for this coming Wednesday at the North Long Island High School.
We can tell you residents were disappointed after Loretta Butler-Turner attempted to undermine the Party leadership of the FNM, while she neglected the concerns of constituents on the island.
At last report the FNM headquarters, though getting government support to be open, was closed and residents cannot get their complaints heard.
We can tell you a major shift in support has tilted to the PLP on the island, particularly after PLP Viceroy Philip Brave Davis began the instructions of Prime Minister Christie to get Long Island on track with the rest of the Bahamas in terms of Capital Development Projects.
One Long Island resident told us, "Loretta Butler has packed up her tent and has abandoned us. For more than 50 years we have supported the FNM and she is worse than Larry Cartwright. At least Larry cared about us."
Another resident told BP the area MP have fired the workers [PAID BY THE GOVERNMENT FUNDING] and is said to be eating the money out. WHAT IN THE HELL IS THIS?!
At last report we heard the FNM deputy leader was in Spanish Wells trying to dig up support for her failed intents.
The New FLIP FLOPPER OF THE FNM is Loretta Bitter-Butler -Turner!
We report yinner decide!