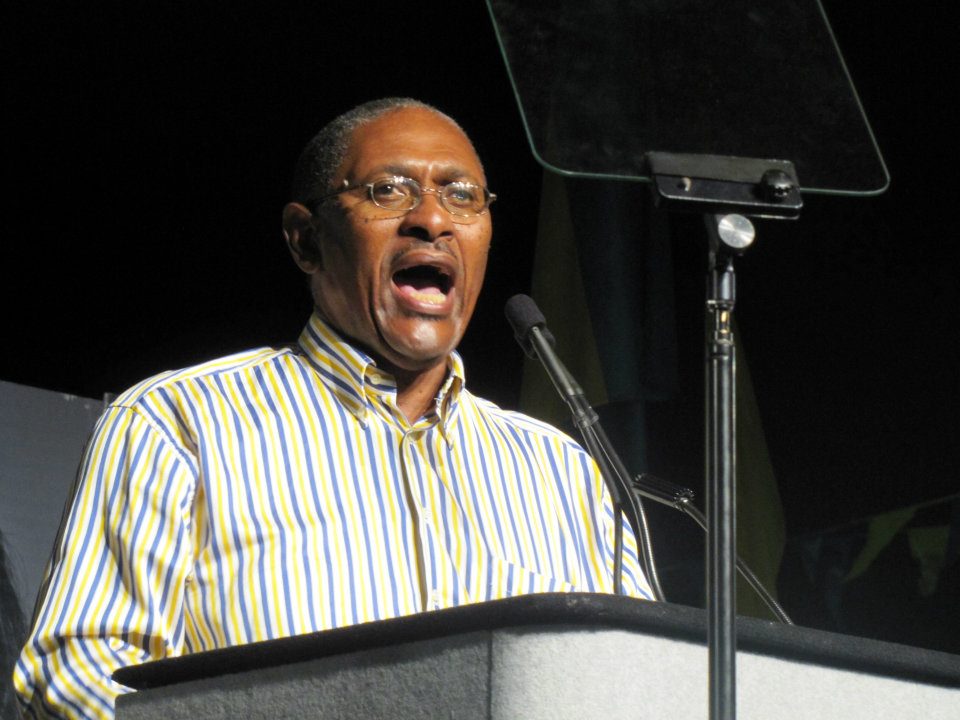 Bradley Bernard Roberts JP, former Minister of Government, Parliamentarian, former National Chairman and Stalwart Councillor of the Progressive Liberal Party, Business executive and company director, has died.
Mr. Roberts was a Member of Parliament for 25 consecutive years (1982-2007), initially for Grants Town, and later the Bain & Grants Town constituency
He served as Minister of Works and Utilities and also acted as Prime Minister on several occasions.
He was born in New Providence on Christmas Day, 1943, to Mr. Rupert Anthony Cyril "Tony" Roberts III (1920-1990) and Merle Eloise Roberts nee Albury (1920-2007). He was a great-grandson of Ernest Lenkard Bowen (1864-1927) who represented the Southern District of New Providence in the House of Assembly for 14 years (1911-1925).
Mr. Roberts attended St. Francis Primary School, St. Augustine's College, the Eastern Senior School and the Government High School Evening Institute.
He was a major figure in the beverage industry for many years. He held directorships at various times in Burns House Ltd., Commonwealth Brewery Ltd., ABDAB Ltd. and Bethel Robertson & Co. Ltd.
Mr Roberts was also a founding member of the Sunshine Group of Companies. His directorships in this group included Arawak Homes Ltd., Eleuthera Properties Ltd., Sunshine Holdings Ltd., Freeport Oil Company Ltd., In-flight Kitchen Ltd. He also served as Chairman of Sunshine Holdings; President of Burns House; the Vice-Chairman of General Bahamian Companies Ltd., and Vice-President and Director of Freeport Oil Lid.
In public life, in addition to his service as a parliamentarian and minister, Mr Roberts served at various times as Chairman of the Bahamas Electricity Corporation, the New Providence Port Authority, the Housing Commission, and the Gaming Board of the Bahamas. He also served as a Director of The Bahamas Agricultural and Industrial Corporation.
In community life, Mr. Roberts was a member of the Royal Eagle Lodge and a member and past President of the Rotary Club of West Nassau.
He was a leading lay member of the Roman Catholic Church and lifelong parishioner at St Francis Xavier's Cathedral.
Mr Roberts was also a dedicated world traveller and outstanding genealogist. He possessed what was probably the largest privately owned database of family pedigrees in The Bahamas.
Mr. Roberts was married to the former Hartlyn M. Mackey of Eleuthera. They had four children, one of whom pre-deceased him, and five grand children.
May he Rest In Peace.
3:00 – Bahamas Press regrets to advise that former MP and Cabinet Minister Bradley Roberts passed away suddenly this afternoon. May his soul rest in peace…