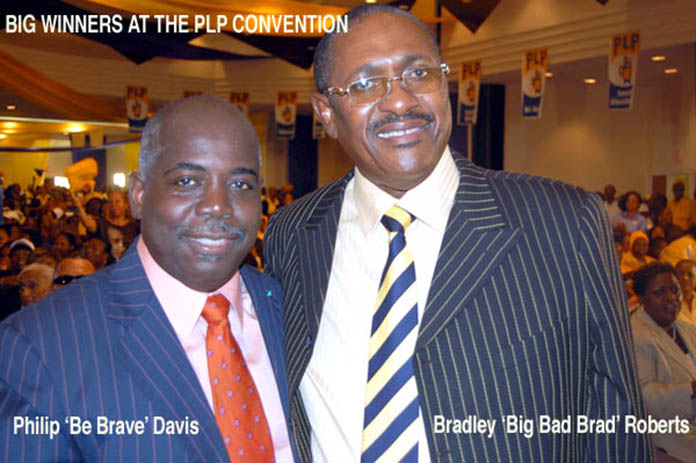 25th October 2018
It is with great shock and sadness that I learned of the sudden passing of my dear friend, parliamentary colleague and fierce political warrior, Mr. Bradley Roberts.
Affectionately known as BIG BAD BRAD for his commanding voice and fearless firebrand style of politics, Bradley was a nationalist at heart, a staunch supporter of the progressive movement and cared deeply for the country he loved, The Bahamas. This love was manifested in his public commentaries on talk radio, in Parliament and in the print media.
Bradley and I met and developed a close friendship as fellow toastmasters at Club 1600 in 1971. This predated our entry into front line politics. He was known then for his confident delivery, a commanding voice and stage presence as a toastmaster.
A successful politician, Roberts served the Bain and Grants Town communities faithfully for twenty-five consecutive years. He was born in the historic community of Bain Town seventy-four years ago.
In addition to serving as Chairman of several public corporations, including the Gaming Board, the Bahamas Electricity Corporation, now BPL, and the Water and Sewerage Corporation, Bradley served his country faithfully as a Cabinet Minister. He superintended the largest and most expansive technological upgrade of the then public Bahamas Take communications Company, BTC. This included the 150 gigabyte submarine cable that linked many family islands and Haiti.
I valued and cherished his enthusiastic and wise counsel on politics, business and personal affairs as a trust friend and confidant.
His counsel continued after he would have retired from from parliament, as our party's national chairman and well into my current tenure as Leader of the Opposition.
The Progressive Liberal Party has lost a consequential spokesman on any number of issues of national import and certainly a drum major for peace, justice and equality. He was opinionated and passionate about the policies of the PLP and national development.
He will be sadly missed.
On behalf of my wife Ann-Marie, my parliamentary colleagues and the entire PLP family, I express heartfelt condolences to his wife, Hartlyn, and children including Nicole and Obie.
May his soul rest in peace and rise in glory.