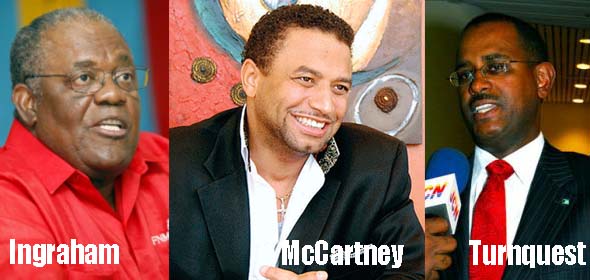 Nassau, Bahamas – There are earth shattering news emanating from out of the Free National Movement at this hour, where we are comfortable to report that a sitting member of the FNM, MP for Bamboo Town, Branville McCartney, have entered talks with the National Development Party.
Sources close to the soon to be INDEPENDENT Member of Parliament tell us, McCartney is frustrated with the state of affairs of the country and is concerned with the direction of the country under the disastrous leadership of Hubert Ingraham.
You would remember last year the MP resigned from the Ingraham Cabinet stating feelings of "stagnation" was a direct result of his leaving the Executive.
Sources close to the MP tell us, following several meeting with NDP leadership McCartney shared his concerns with the direction of the country; where Bahamians have suffered greatly in this great global economic climatic storm.
Bahamas Press can confirm in a meeting with the Leader of the Opposition, Perry Christie, Ingraham made his intentions clear to ditch the popular MP in the next General Elections. Sources tell us, Ingraham seeks to cut McCartney's base significantly and set the Bamboo Town Constituency in the former Golden Gates area now represented by PLP POWERHOUSE, Shane Gibson.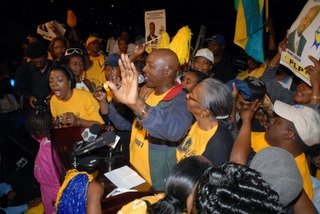 Politicos tell us, "If this match is set, it will be impossible for Branville to beat a Shane Gibson, who has over 200 team captains, who marshal the area on a daily basis. To run against Gibson will be 'political suicide' to say the least and under an FNM ticket will spell a disaster for the first team politician.
BP has learnt a decision by McCartney could come any day now as he did when he left the Ingraham Cabinet.
Political observers say, "If McCartney resigns from the FNM, he will repeat a decision by the former MP for Bamboo Town, Tennyson Wells, who resigned from the FNM following allegations of mass corruption and scandal in the FNM Government.