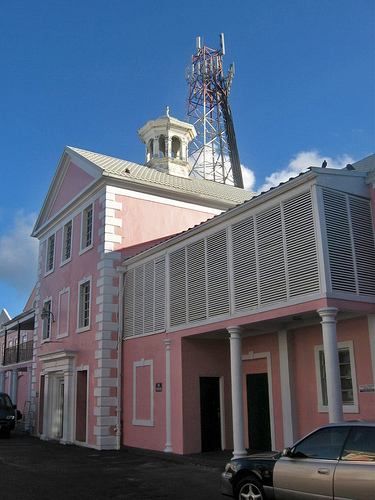 Nassau, Bahamas — A police officer is down in Bank Lane this afternoon following a brawl in the downtown area, which erupted following a court arraignment.
Bahamas Press has learnt as men were being arraigned in magistrate's court just over an hour ago for the 166th murder of a twenty-year–old at Club Illusions, an all out brawl between two rival families erupted outside the court between the two groups.
It was then, eyewitnesses tell us, that shots rang out in the downtown area near the courts and a police officer was injured in the ordeal. His condition is unknown at this time.
The incident brought out commandos from the strike force, causing traffic in the city to be diverted, while police began hunting down the person discharging the weapon and creating the brawl.
BP can tell you traffic is now backed up for miles in and around the city area as a result of the incident, with long lines of traffic along Dowdeswell Street.
Residents seeking to traverse the area are being asked to avoid Bay Street.