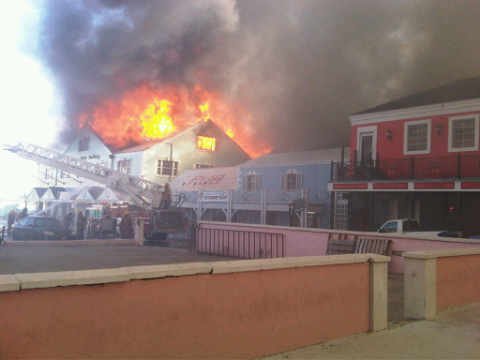 Breaking News happening at this hour confirms there is a a massive fire in the downtown area as we speak. Workers of the Betty K [Kelly Dock] are out of a job this morning as a massive fire has engulfs their offices early this morning. We are getting reports the fire is spreading to buildings north of the facility.
We also told scores of items have been lost due to the blaze.
Bahamas Press advises investigators to use The Port security cameras in the area to assist in their investigations.