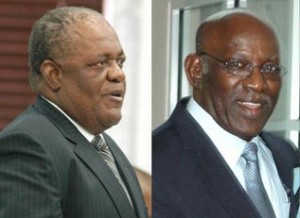 Breaking News from the Cabinet Office <<< Prime Minister confirmed just minutes ago in a press conference his intent to close the register of voters in late June early July this year.
The move readies the country for a General Election. To allow the old register to die would mean only new registered voters would be allowed to vote.
The Country is now on ELECTION ALERT!!! Papa is getting ready for an Early Election!!!
WE NEED CHANGE!