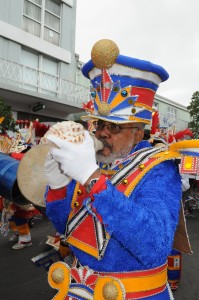 Bahamas Press asks the prayers of the faithful to join us in asking the GREAT PHYSICIAN to lend a speedy recovery to Bahamian architect, Jackson Burnside.
Burnside was admitted to the Intensive Care Unit and at this hour is being airlifted to Florida.
Burnside is the host of the famous Saturday morning talk show, Junkanoo Talks.
In a plea to the public for prayers, his daughter Orchid posted the following on facebook:
Dear friends,

Some of you may have heard that my father is in ICU at the moment. He is currently stable and being moved to Florida for further observation. I will post here periodically to keep you informed of his progress. Thank you to those who have expressed concern & prayers thus far.

BP Prays For His Restoration to good health, sound mind and strength to continue in lending the needed assistance to the development of our country. We Pray For His Speedy Recovery.