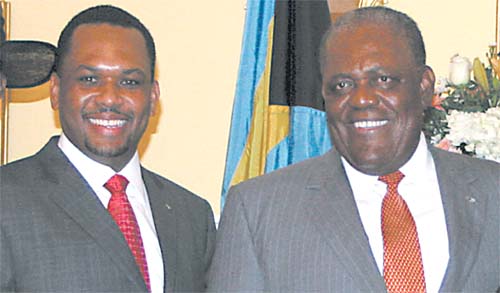 <<< Former Senator Anthony Musgrove and Hubert Ingraham. Bahamas Press has learned that Musgrove is now campaigning on the ground in Exuma along with some EX-PLP generals.
Nassau, Bahamas — Before you can complete the words 'Jack Daniels', word leaked once again to Bahamas Press confirming a second member of the Ingraham Cabinet will resign soon.
We've learned that the member, whose voice has no ear in the Cabinet room, has already notified the Prime Minister of the intent to vacate the ministry and return to private practice. BP was also informed his decision came after some serious fallout occurred at his company. The politician might also resign his seat in the lower chamber forcing a by election here in the country.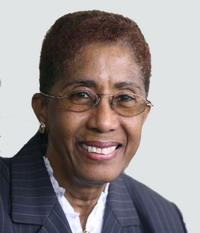 The Minister, who appears to be the best of the lot, will be the 5th Minister to vacate a seat around the Executive in just two years. Prime Minister Rt. Hon. Hubert Ingraham began his road to governance on a bumpy start in May of 2007, and since then he has lost more Ministers in those two years than any other Cabinet has in the history of the Bahamas. Claire Hepburn, Sidney Collie, Elma Campbell have all resigned their Cabinet posts before the FNM celebrated two years in government.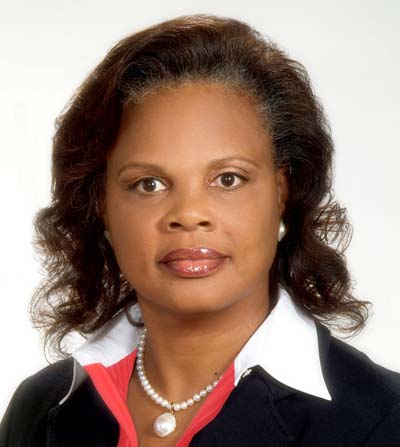 BP reported earlier last week, that a Cabinet shuffle looming this summer will leave another Junior Minister no seat around the table. Member of the Wutless Media perhaps look and notice the next time they stand outside the Cabinet steps to see who fail to appear.
Just this week after calling ZNS "MEDIOCRE", Parliamentary Secretary in the Office of the Prime Minister on Grand Bahama, Senator Katherine Smith bid the Senate farewell. She is also the fourth FNM Senator to do so in two short years [ANOTHER RECORD]. Smith has now left the PM's office on Grand Bahama, which was promised a Full TIME MINISTER by Ingraham before coming to office. Smith told parliamentarians in the upper chamber on Monday that she was excited to take up her new post as Atlanta Consul General, so much for the suffering people of Grand Bahama [AKA FNM Country left abandoned!].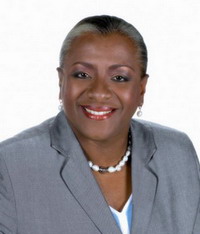 FNMs were charged with strong intent to run the government in May 2007, could someone please tell BP why Hepburn, Collie, Campbell, Musgrove, Smith, and the two others we've now reported to leave also are so hurried to vacate the seats? Seats they all fought so hard to attain. Is really Ingraham that grandfatherly, or have they seen writing on the wall, which says, "JUMP, THE SHIP OF STATE IS SINKING!"

[Did we forget anyone?]