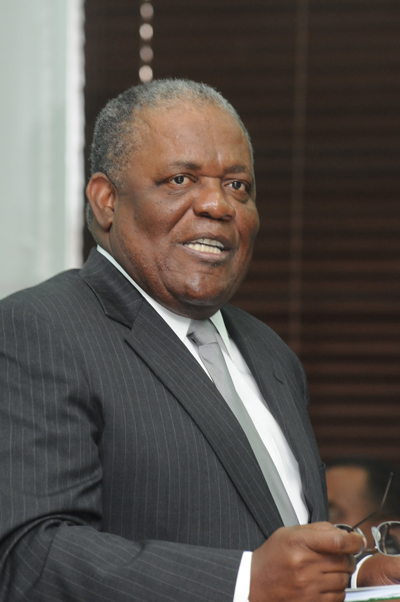 Communication to Parliament on Clico (Bahamas) Ltd. by Rt. Hon. Hubert A. Ingraham/Prime Minister
Mr. Speaker,
In my previous Communication to Parliament in respect of Clico (Bahamas) Limited (Clico), I gave some background information on the Company and on events leading to the decision to Petition to the Supreme Court of The Bahamas for that Company to be placed into compulsory liquidation.
I, therefore, wish to focus this Statement on the Government's decisions in this matter going forward, having regard to the proposals made by the Liquidator for the sale of some of Clico's insurance business, and the protection of policyholders and annuitants of Clico.
Mr. Speaker,
Prior to outlining the Government's decisions, it is necessary to indicate to this Honourable House the preliminary findings of the Registrar of Insurance Companies as to the financial condition of Clico.
The Office of the Registrar of Insurance Companies advises that there is a gap between the assets and liabilities of Clico leaving a net liability of $42 million.There are realizable assets estimated at $85 million, and adjusted liabilities of $127 million. Policy liabilities are estimated at $73 million and other liabilities at $54 million. As policy liabilities may have a first claim on all assets it is therefore expected that policy liabilities are fully covered.
Notwithstanding that ultimate circumstance, many policyholders have expectations that day-to-day contractual obligations arising under the terms of their different policies should be honoured if they continue to keep such insurance policies in force, by virtue of the payment of their insurance premiums. In order for this expectation on the part of policyholders to have any hope of realization it is necessary to sell that part of Clico's insurance business relating to such policyholders liabilities to one or more active insurance companies with the capability of successfully managing the assets and servicing the liabilities.
Mr. Speaker,
We are advised that insurance companies are unwilling to purchase Clico's policies and assume the possible exposure of $30 million without a Government Guarantee.
In order to facilitate the sale of Clico's policy liabilities the Government has agreed to provide such a guarantee. The Guarantee will be in relation to the following policies to the extent of the limits shown:
TABLE I
| | |
| --- | --- |
| Policy Type | Limit of Guarantee |
| Life | Up to $300,000 of insurance coverage |
| Accident & Sickness | Full Amount |
| Annuity-Gold Retirement | Up to $100,000 of accumulated value |
| Annuity-Executive Flexible Premium Annuity (EFPA) | Up to 100,000 of accumulated value |
| Group Life, Medical and Annuity | Full Amount |
It is expected that this Guarantee would be for a maximum of $30 million and for a period of five years. The Guarantee would not apply to policies and annuities of Directors and Senior Management of the company or persons closely related to them; nor would it apply to institutional or corporate policy holders or annuities.
Only policies which are in force would be covered by the Guarantee and the maximum covered by the Guarantee would be the limit shown in Table I regardless of the number of accounts which any single policy holder has.
Mr. Speaker,
In order to accommodate the operational requirements necessary for this proposed insurance Guarantee, the Government will establish a Statutory Insurance Guarantee Fund with the duty to provide protection for Bahamian policy holders in the event of failure of an insurance company engaging in domestic insurance business.