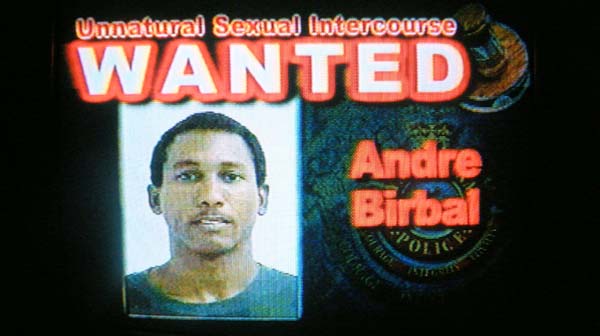 Click to listen to Love97FM Newscast today…..
New York, USA: Students at the Eight Mile Rock High School can rest tonight as the man who terrorized them for many years has been captured by US marshals. The breaking news was confirmed to Bahamas Press around 6AM this morning and also confirmed by the EMRH School's PTA president, Troy Garvey.
It is confirmed that Birbal entered a train in the US without a ticket and was stopped. Following a run of his information, US officials discovered that he was wanted in the Bahamas for his crimes of SEXUAL SLAUGHTER at the EMRH school, but was allowed to flee the country.
It most likely Birbal would be returned to the Bahamas to face charges of Child Molestation, which he was charge after he flea to the US. Mr. Glen Roy Bethel and Troy Garvey should be making an announcement around 2 PM today.
Chief Superintendent of Police Emrick Seymour during a press briefing on April 15 said the search for Birbal has been intensified to include not only national territories but international boundaries as well.
"All of our law enforcement partners in those areas are definitely helping with the search and we hope that we would be able to bring him to justice soon," Seymour said.