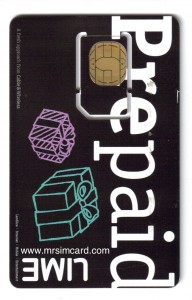 Providenciales, Turks & Caicos — With intense competition from Digicel and Islandcom, the performance of telecommunications provider LIME, formerly known as Cable and Wireless, continues to face problems.
The popular LIME "All Talk" program is breaking down and side tracking monies allocated by customers.
The All Talk program allows prepaid users to direct money from their prepaid funds to provide unlimited local cell phone service for a 24-hour day at the rate of $1.50 or 7 full 24-hour days for $10. To utilise the system, LIME prepaid customers send a simple text message designating TK 1 or TK 7, indicating the one- or seven-day program. Funds on deposit by customers for prepaid phone use are then applied to the All Talk program leaving the customer free to use the system without further expense for the duration specified.
However, in recent days the system crashed twice and funds already allocated by customers for this use were not available and they had to resort to using their account balances at regular, less competitive rates
As of Thursday, February 3, the All Talk program appeared to have been restored and credits had been issued.
Another problem with LIME is evening and weekend internet service. During peak usage hours, the DSL service has slowed down to the slow, dial-up levels of the past. This makes the internet difficult to use in the evenings and weekends and the situation has yet to be resolved.
LIME has admitted their problems and apologised. These ongoing difficulties are causing some customers to call them the "apologise company".