Cayman Island government topples this afternoon –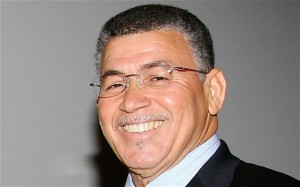 CNS): As the Legislative Assembly opened Tuesday afternoon and Opposition Leader Alden McLaughlin began his lack of confidence in the government motion, Premier McKeeva Bush, Mike Adam, Captain Eugene Ebanks and Ellio Solomon immediately crossed the floor of the House, indicating their clear split with the United Democratic Party.
As McLaughlin pointed to gravity of the situation in his debate, the problem now facing the UDP was apparent.
The leader of the opposition said Bush could not stay in office while on bail and said that was the essence of motion.
He had hoped that the UDP would have dealt with Bush themselves, he said, but the physical crossing of floor confirmed the party split, making it less likely that the UDP will, when the motion is over, form a new government.