Body was found by two teens on their walk in the area…Woman is a former banker, who had ended up on drugs…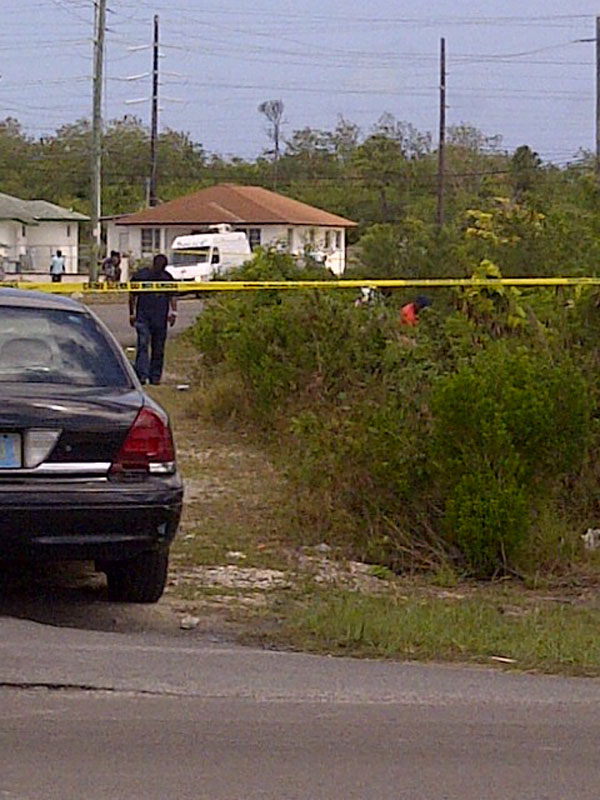 Woman found was just off rehab and was a former banker who went on drugs…
Nassau, Bahamas –– A woman is the latest individual found dead at a scene right now off a Carmichael Road West community near the entrance of Dignity Gardens.
Sources say the woman appeared to have been discarded in that area, but we do not know at this time. Persons in the area tell us it is a 50-something year-old woman who was known as "Fastwalker". She was a former banker who had ended up on drugs.
Recently, it is said she had entered rehab and had gotten off drugs, but today was mysteriously found dead.
The body was found just opposite a Baptist church near the community entrance, right in front of the church where Palm Sunday services were being held when the discovery was made.
"Could you imagine what this country is coming to? People are showing up dead right in the door of churches and no one saw nothing?" one person seeing the incident told BP.
Sources tell us the body was found less than 10 feet from the road and carefully hidden from public view.
Main Carmichael Road West area backed-up with traffic as detectives from the homicide division of the CDU began investigating the scene. BP can report the senior detective now investigating this latest incident is BK Bonamy Jr.
According to a source two young persons were walking in the area this morning when they uncovered the victim just after 10am.
We cannot at this time confirm an identity of the individual, however, we know it is a female.
BP is live. We report yinner decide!