International Maritime Groups Concerned About Safety in Freeport Harbour After Pilots Resigned..

..
Glenys Hanna Martin in a state of PARALYSIS to make a decision in support of Bahamians! Don't believe in Bahamians Refuse to put them FIRST!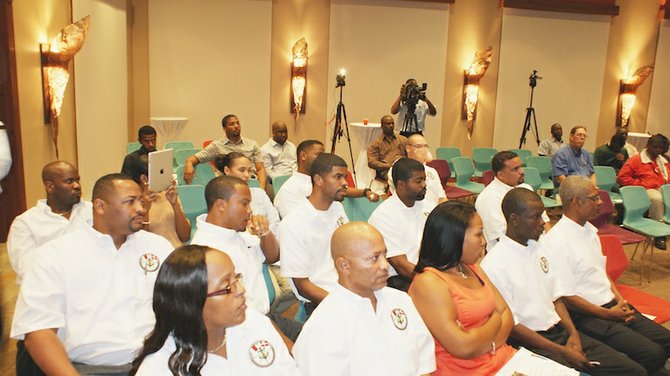 Government has turned their backs on young Grand Bahamian Professionals – Regime rather give Pilotage Services to Foreigners…Grand Bahamians refused a license by PORT!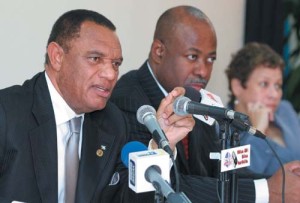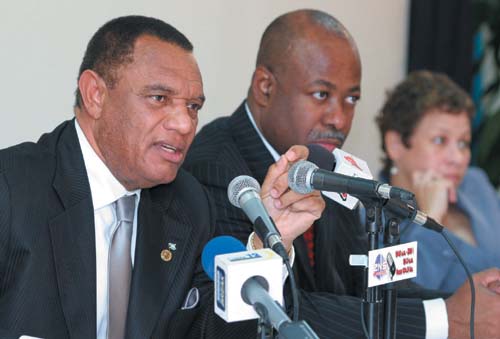 Freeport, Bahamas — Young Bahamians on Grand Bahama must be asking themselves, "Where is the Government who said they will BELIEVE in Bahamians on May 7th, 2012?"
For a few months now, the Bahamas Pilotage Group on Grand Bahama have been fighting for autonomy in their sector of the economy.
For years the group of some 18 plus on that island have worked for a company that is in conflict.
This conflict, in our opinion, is against all international standards and therefore the need for their independence is a priority in making sure that the Port of Freeport is safe.
And in doing so in March this year, 15 marine pilots on Grand Bahama gave 30-day notices of resignation at BORCO, Freeport Harbour and Statoil.
The group is now aligned with all international Pilotage Associations all over the world – who are also independent, by the way – and are seeking their operating license from the Port, which is being denied to them.
Now this is incredible because we know when all 18 Pilots serviced THE FREEPORT HARBOUR AREA, there was a shortage of manpower to manage the port. We know all 18 were overworked and worked long shifts. And guess what – right now there are only 2 pilots and the company managing ships is telling Bahamians the port is safe?
Well, blow me down. It's Unbelievable!
An international advisory has already been issued to all shipping companies about the pending disaster and accident waiting to happen at the FREEPORT HARBOUR as a result of the resignations on Grand Bahama.
We at Bahamas Press know currently that only has Two (2) Licensed Pilots remain, both of whom are in demanding Management positions, Orlando Forbes who is Port Director of FHC and Ellison Charles Rolle who is Operations Manager, Marine Department of FHC.
Reports suggest that both Management Pilots at FHC are already extremely fatigued and have not at all been able to take the necessary time for adequate rest to operate safely, considering the high traffic.
Additionally, BP understands the Freeport Harbour Company has began the dangerous practice of hiring inexperienced Pilots, or Pilots not fit for Duty. Pilots who have major illnesses like Kidney Failure and are currently receiving dialysis treatment are now being used. What in da hell is dis?
But get this: today in the Tribune the Minister for Transport Hon. Glenys Hanna-Martin repeated the comments that the Bahamas has a safety record and that, "The Bahamas as a major Maritime Administration has consistently advocated safety, security, quality and the protection of the marine environment, a fact that is borne out by the exemplary safety record of the Bahamas Flag fleet – one of the largest and most modern in the world.."
But while Hanna- Martin boasts of safety as a part of her government's record, what is actually happening at the Freeport Harbour is just one step from disaster.
Maybe she has become paralyzed, like some others we know in the Christie Regime, and refuses to defuse the situation before we end up with a major crisis on our hands. Maybe she is afraid to act because she is intimidated by those at the Port and the Shipping Company to do for Bahamians what was promised by the Christie Regime before May 7th, 2012.
What we find most amusing though is the fact that the daughter of Arthur D. Hanna – the man who was the architect of the plan of an aggressive "Bahamization" policy to put Bahamians First in their country –  is now backpedaling  in indecision to stand up for Local Bahamian Pilots practicing their profession of Pilotage for which they are most eminently qualified. Pindling must be rolling over in his grave!
Bahamians are left ABANDONED IN A TIME OF CRISIS!
Boy, I tell ya, as Winston Churchill said during a speech at the Lord Mayor's Day Luncheon at the Manson House in London on 9th of November 1942: "Now this is not the end. It is not even the beginning of the end. But it is, perhaps, the end of the beginning."
We report yinner decide!