BTC Also Gives Out Free Mammogram Vouchers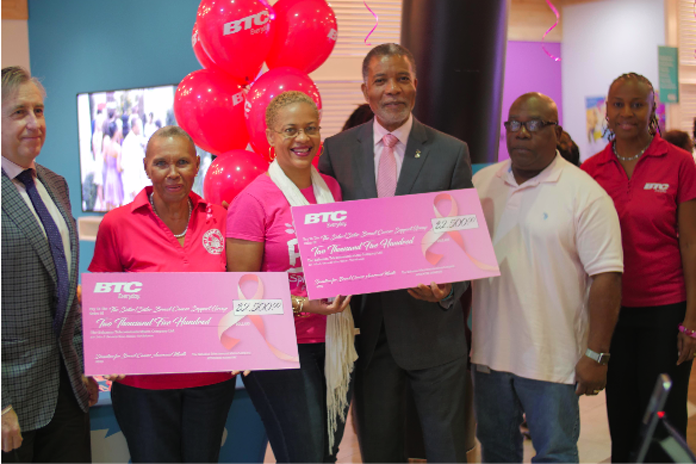 BTC has been a sponsor of Breast Cancer Awareness initiatives, around the country, for many years. This past Friday, the company once again provided support to the Sister Sister organization as well as the Cancer Society, and presented each group with $2,500.
The donations will be used to provide vital treatment to a number of women, around the country.
The BTC Retail Team also gave out 100 free mammograms to customers, and showed their support for Breast Cancer fighters and survivors, by wearing pink.
Know Your Family History
Perform Regular Self Exams
Get Regular Mammograms
Eat Healthy & Exercise