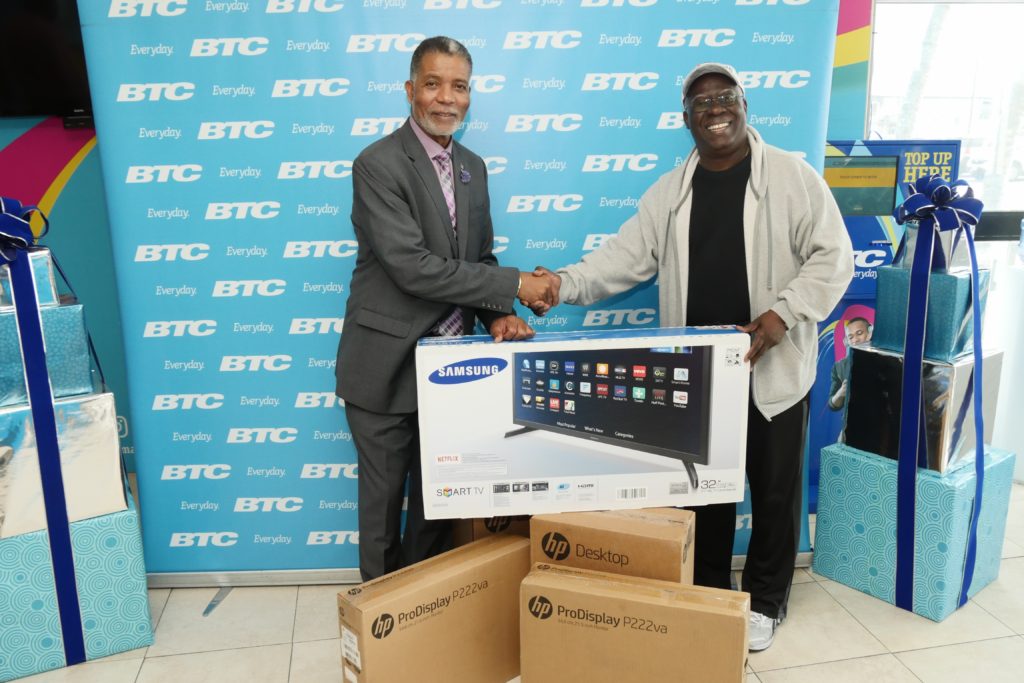 Nassau, The Bahamas. January 31, 2017. BTC restored hope to the founders and operators of Educulture Bahamas Limited by replacing electronics to the facility. Just days prior to the Boxing Day Junkanoo Parade, the facility was broken into and vandalized. BTC provided three desktop computers and a smart television to Educulture.
CEO Leon Williams said, "We were saddened to hear about the unfortunate event at Educulture. We have provided new computers and a television for the institute to assist with getting the operation up and running as soon as possible."
Educulture was founded in 2000 by Arlene Nash Ferguson, veteran educator and cultural enthusiast.