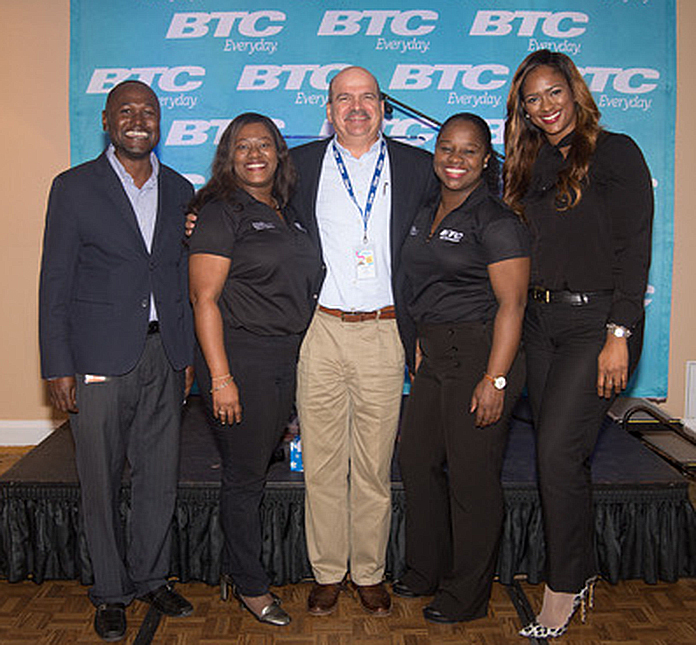 Freeport, Grand Bahama – Yesterday, on what was arguably the coldest day on Grand Bahama this year, the northern BTC Enterprise Sales and Marketing Team warmed things up with a special luncheon to say thank you to their loyal clients. The luncheon which was held at The Lucayan Manor House, was an opportunity for guests were invited to mingle in a relaxed environment and enjoy the spirit of the holiday season.
"Each year we take the time to say thank you to our valued corporate clients and retailers," said Leteasha Lord, BTC Northern Bahamas Marketing and PR Lead. "This year we opted for a more intimate and Christmas themed event, to say a special thanks to everyone who helped BTC keep and maintain its large presence in the communications business."
Guests of the luncheon were also treated to some one on one time with one of the company's newest executives. Andre Knowles, BTC's Chief Commercial officer, who joined the GB team for the event taking time out to personally meet all the company's valued GB retailers, an experience which many of them used to their advantage.