BTC Opens Call Centres for Joaquin Affected Islands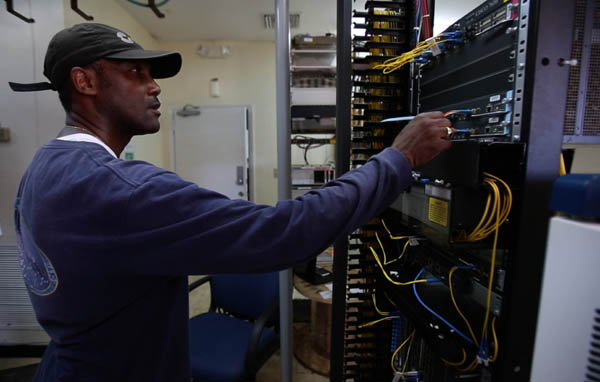 Nassau, Bahamas (October 5, 2015) – While BTC Technical Teams are working to restore services in the South East Islands, BTC initiated Communications Centers for residents in Ragged Island, Inagua and Clarence Town Long Island allowing them to make telephone calls and send emails to their loved ones free of charge.
In Ragged Island, customers will be able to make telephone calls at the BTC office. In Inagua and Clarence Town Long Island, customers are able to make telephone calls and send emails from the BTC locations. Residents will be given three minutes each, allowing them to connect with loved ones. BTC advises, at this time, calls are only able to leave the island, customers are not able to make calls into the island. The Call Centers will be opened until 7pm this evening (Monday) and from 10am – 6pm tomorrow (Tuesday).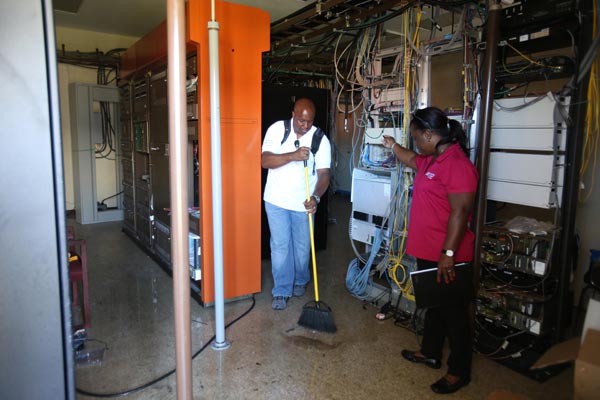 On Sunday, BTC mobilized a thirty member Assessment Team to review the state of the network. The team travelled through San Salvador and Crooked Island on Sunday. The team then flew into to Long Island on Monday. Initial reports show that there has been significant damage to BTC's systems in each of the affected areas. BTC continues to work diligently to restore services to all affected by the turmoil of Hurricane Joaquin and will provide regular updates on our progress.